"Every Gang-Up Against Christianity in Nigeria won't Stand" -Bishop Oyedepo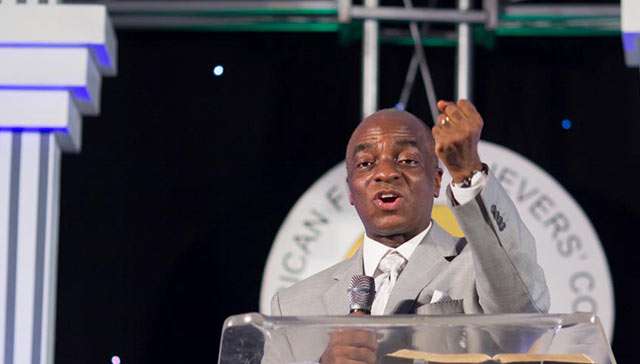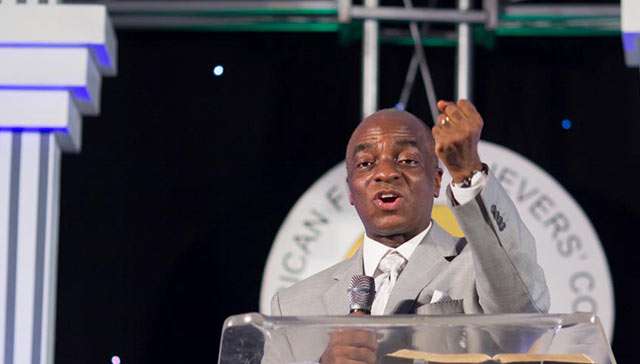 Founder and General Overseer of Living Faith worldwide, Bishop David Oyedepo has declared, during a prayer service that no person or group shall succeed in leading Nigeria to war
During a Special Service organized by Living Faith Church in Lagos, Oyedepo said: "No one shall succeed to lead Nigeria to war. No group shall succeed to lead our nation to war.
"These are all manipulations of satan to create unrest and it is unnecessary therefore we will keep on decreeing the Peace of God in the land. Nigeria shall not go down."
He decreed that "Our economy shall recover we will recover quality in our education system Nigeria will not be sold out to slavery
He said that every scheme against Christianity in Nigeria will not stand, adding that freedom of worship will remain in Nigeria.
"Christians have never caused any uproar in this nation since inception and the most cultured people in our nation today are believes, the most responsible people are believers.
READ ALSO: "Igbos, Yorubas, Hausas and Other Tribes are All Brothers and Sisters
"Every gang up against Christianity in Nigeria particularly the issues making rounds on Christian Religious Knowledge syllabus in the SSS level won't stand.
"Believes have built more universities than anybody else in Nigeria, churches have built more schools than any organisation in Nigeria.
"Freedom of region and worship shall remain the identity of this nation."