Nigeria government begged me with 5 states for Biafra – Nnamdi Kanu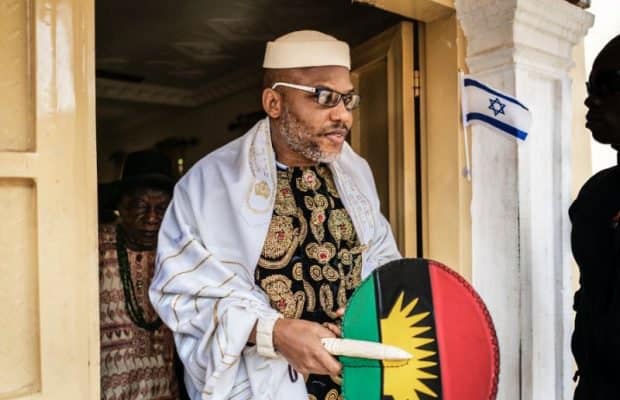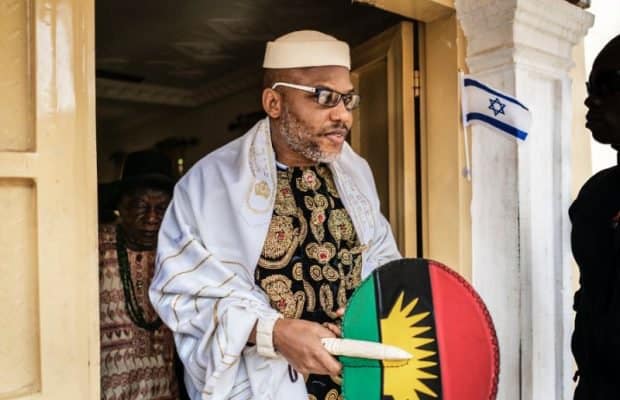 Mazi Nnamdi Kanu, leader of the Indigenous People of Biafra, IPOB,  on Wednesday, said the Nigerian Government offered him Biafra Republic while in Prison, with only the five South-East States but he rejected the offer.
According to him, he turned down the offer because that did not constitute the complete Biafra.
Kanu said he wanted Rivers and Benue States to be told included in Biafra.
Read Also: Nnamdi Kanu Discloses How Biafra will be Restored in November
He made this disclosure when leaders of Igbo Civil Society Coalition led by Prof. Obasi Igwe paid him a solidarity visit at his Umuahia home.
The IPOB leader also claimed that he was offered an oil block and mansion in Dubai aimed at making him to abandon the cause but that he rejected them and insisted on the actualization of Biafra.
He said those things were Greek gifts to buy him over and maintained that he had no price other than to actualize the restoration of Biafra Republic and liberate the Igbos.
"They gave me Biafra in Prison with only the five Igbo states; I said no, I want Benue and Rivers", Kanu said, adding that "Biafra is coming, there is nothing to stop it".
Download NAIJA NEWS app: