Dasuki reveals how he treated Buhari when he was arrested in 1985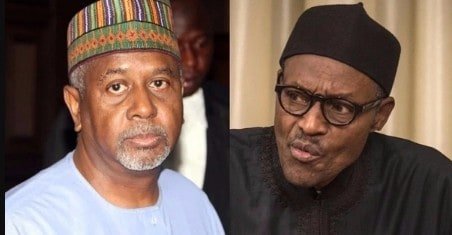 Former national security adviser Sambo Dasuki has revealed details of how he treated President Muhammadu Buhari when he was arrested in 1985.
The information was contained in a new book written by Yushau Shuaib, a award winning public relation professional said the former NSA – military officer then- told him how he (Dasuki) traveled to Jos alongside two young officers to bring Buhari, a major general then, about the 1983 coup.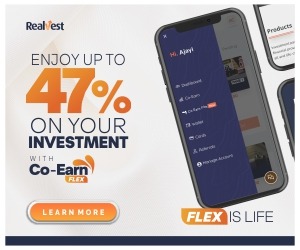 Shuaib in his book titled: "An Encounter with the Spymaster", described Buhari as a major beneficiary of the 1983 coup that ousted Shehu Shagari out of power.
He said the former NSA told him that General Buhari expressed bitterness about Dasuki's stewardship in public institutions.
"Dasuki assured the then General officer Commanding (of the 3rd Armoured Division) not to worry about such reckless and mischievous insinuation.
Read Also: Commotion in Apapa: Policeman kills three trailer drivers, angry mob sets bank on fire
Shuaib said he however asked Dasuki why he participated in the 1985 coup just two years after he had helped Buhari get into power.
"He simply answered that General Buhari should know whom he should blame," Shuaib said.
"Probing further, I inquired how he treated Buhari on the day of the August 1985 coup.
To the inquiry Dasuki replied: "I always respect and dignify my seniors and those in positions of authority. Though a young officer, I was reluctant to be among those that arrested him. And I was not."
Dasuki continued: "I only met him afterwards at Bonny Camp with Lawal Rafindadi. There is no way I could have maltreated him as being as alleged in some quarters. I am glad most of the actors are still alive."
Shuaib noted that the former NSA informed him that he (Dasuki) and some other officers confronted the late Sani Abacha over the June 12 election that saw Moshood Abiola as the winner.
"Their actions led to the premature retirement. The persecution that followed forced him to exile where he teamed up with opposition elements struggling for the return of democracy in Nigeria," Shuaib added.
He also said that Dasuki narrated how he supported Buhari's campaign aspirations in 2003, 2007, 2011.
"In fact, he mentioned names of individuals who were also privy to his active involvement inducing respected Northern elements like Adamu Adamu, Bashir Kurfi, Wada Maida, Sule Hamman and Kabir Yusuf among others," Shuaib said.
Source: Naija News