Linda Ikeji says she's under intense pressure to get married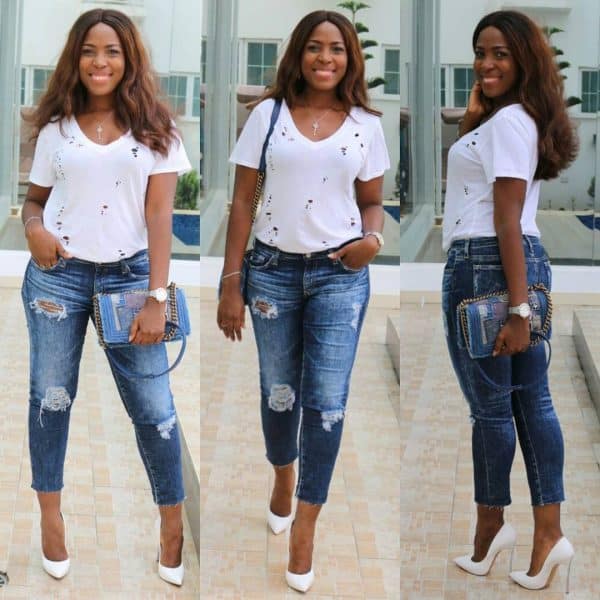 Linda Ikeji, celebrity blogger has revealed that she's under "intense pressure" to find a husband.
Ikeji, whose marital status has been a persistent subject of discourse in public, says she's fed up of being pressurized by family and friends to get married.
The Cable reports that the famous blogger spoke on the subject— "Pressure To Marry Before 30″, alongside two other women, in a recent feature on Genevieve Magazine.
She said defiantly while stressing the importance of marriage: "Marriage is not an achievement. There is so much more to life than being someone's wife"
"Get married please, but don't be pressured into it".
Read also: Check out Celebrities Hot and Lush Styles over the Weekend (Photos)
"I don't know how many of you single girls are under pressure to get married but I am. Pressure from family, friends and people who just can't mind their business.
"The pressure is so intense right now I feel like going to husband market – if there is any such thing- to buy myself some breathing space. Give me a break you people."
Chigurl, a comedian, singer and actress, believes women allow themselves to be affected by the constant nagging of relatives and parents.
"In my opinion, the pressure is not a fabrication. It is very real. After you have won aso-ebiabout a million times, you begin to wonder when it is going to be your turn to sell aso-ebi too. And when you factor in mums and aunties constantly reminding you about the shelf life of women. It gets to you, even if it is just a bit."
She opined that marriages are prone to failure when a couple is pressured to walk down the aisle.
Read also: IPMAN boss profers solution for Apapa gridlock
"People may even suggest some very strange things to you to do to 'earn' marriage. Well, I have come to realise that we allow ourselves to be pressured.
"The decision to get married should not be taken because you are being pressured, that could lead to a disaster. Don't let anyone make you go into anything you are not ready for or your joy may be shortlived. And to those mounting pressure on others to go and get married, there is simply no justification for your behaviour."
Betty Irabor, publisher of Genevieve Magazine, contributed in form of a counsel to single women who are consumed with nothing but thoughts of marriage.
According to Irabor, every woman requires marriage education from the "school of life" and as such, being unmarried by 30 is not such a big deal.
Read also:Wife pays N10,000 to have husband killed because he married a second wife
"I don't think women should be worried about being married before 30 because many women before that age have not yet gone through the school of life which prepares them for marriage", she said.
In Africa and some other parts of the world, society tends to view an unmarried woman as being incomplete, however, the cloud of modernity is slowly changing the trite belief.
Download NAIJA NEWS app: