Celebrities Decry Proposed Ban on Production of Music Videos Abroad
Stakeholders in the entertainment industry have decried the Federal Governments ban on the production of music videos abroad.
One of such stakeholders is I go dye, who reacted to the proposed ban today on Instagram.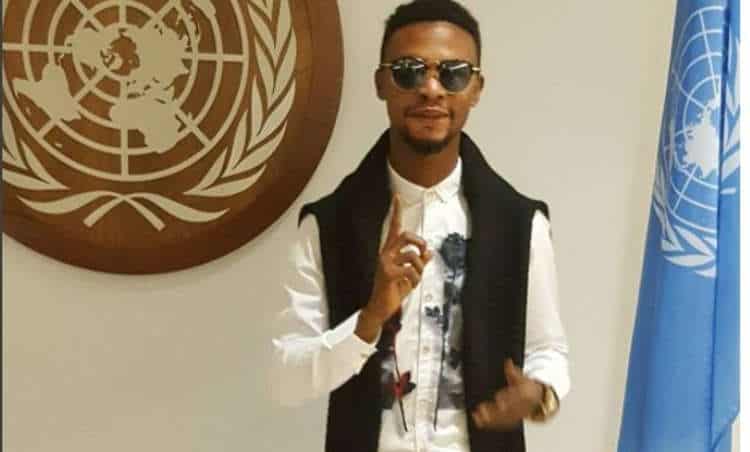 According to him, he expected the government to propose a collaboration as opposed to out-rightly planning to ban the filming of music videos abroad. He further questioned governments support of the entertainment industry asking whether or not they have helped protect entertainers work.
Undoubtedly,entertainment: Music,Comedy,Sport, and Film productions are the highest-ranking human resource export from Nigeria.Government should protect their intellectual property and invest into its capacity building. I have observed with keen interest the recent reports credited to the honourable minister of information and culture,proposing to ban the production of our indigenous films abroad.instead of such pronouncements,I expect a mutual partnership with government and all stake holders in the entertainments industry.what level of support has government provided to growth of entertainment in terms of protecting their works?piracy is still on the high,most of the actors,actresses and producers do not earn what's is obtainable in other parts of the world in terms of technical,social support and general contribution to their well being.I recommend that instead of putting laws to check the issue of films produced outside Nigeria.Government should invest in the sector to develop it,introduce partnership that will bring about government earning funds from the services provided through technical equipment, logistic sites, and establishment of a standard Nollywood village.more so soft loans should be provided to aid film production ,while the ministry of information and culture should engage the film writer and producers to build contents that can significantly profile our image as a country.instead of confrontation,which will not be in the best interest of both the government and the artistes.

Also, Peter Okoye had on July 16,  taken to twitter to expressed his disappointment with the ban on Saturday saying he is ashamed of his nationality.

Sometimes am ashamed to be called a Nigerian because this people? Tufia kwa?? Another Nationality Loading…… ?????????????????? #shame

— Peter Okoye MrP (@PeterPsquare) July 16, 2017

He also added that entertainers are the one's covering the lapses of the federal government by redeeming the image of the country, adding that the Nigerian governme nt has continually failed the citizens since independence.

Dear FG, for your information! All the Shame way una dey bring for dis our country na we dey entertainers dey cover una Nash! Ndi ala #SMH

— Peter Okoye MrP (@PeterPsquare) July 16, 2017

And our Government been failing us since 1960 #SMH

— Peter Okoye MrP (@PeterPsquare) July 16, 2017

Some Nigerians however clamped down on Peter for his comment, while others supported him.

You're ashamed of the people that made you who you're ? Shame on you bro

— Sucre (@babafreemi) July 16, 2017

See this aboki ooo… who you help? Have you led any protest against the current charade of governance as a voice in this country? Shift!

— James Chijindu (@jaidofficial) July 16, 2017

Bro you're just saying nonsense, who made him who he is?

— Emmy Robert (@specialrobson) July 16, 2017

Bros assuming Peter did not fight for himself, he wont b recognise….

— Abah Nnamdi (@nnamdi_abah) July 16, 2017

Meanwhile, Rapper Ruggedman also responded on twitter saying the government borrows from foreign accounts. He also advised the minister to face his work.

But we can send our crude out of the country to be refined then send it back to be consumed in Nigeria.#MinisterFaceYourWork pic.twitter.com/kEWMEqr2dc

— Ruggedman (@RuggedyBaba) July 16, 2017

Fans of the celebrities have also expressed their view on the proposed ban.

Now d axe is upon d musicians and video makers dey are all over twitter talking….hahaha. its time u guys use ur celebrity status and fight

— Emeka Donald (@Donnyedds) July 17, 2017

One day the will wake up and cancel all international business and studies for non politicians

— ☀ögensimah ♥♥☂☀ (@ogeepatrick) July 16, 2017