Buhari's Government "Built on Lies" -Reno Omokri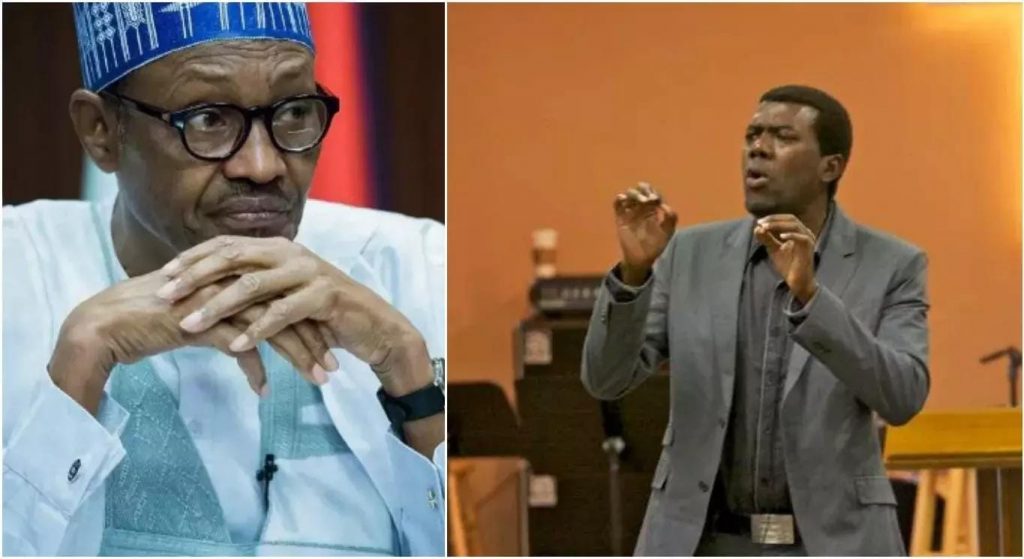 Former media aide to ex-President Goodluck Jonathan, Reno Omokri has re-emphasise his disenchantment with the current administration, saying President Muhammadu Buhari-led Federal Government is "built on lies" and can't rescue the country from recession.
Omokri disclosed his opinion on a Facebook while responding to a comment by the Minister of Works, Power and Housing, Babatunde Fashola.
Fashola in his comment claimed that Jonathan reduced electricity tariff to buy Nigerians vote uring the 2015 Presidential election.
READ ALSO: Jonathan made mistakes, but Buhari himself is a mistake -Reno Omokri
The United States based Pastor stated that, "Nigeria is in a recession and this is probably the longest recession we have had. We have had three circles of recessions and it is likely to continue for a while," and the "government of Buhari is built on lies."
Naija News had previously reported Omokri as referring to President Buhari as a mistake.
The former Presidential aide also lambasted the Minister of Finance, Kemi Adeosun for expressing the federal government intent in collecting tax from beggars.
Describing Adeosun's statement as "ridiculous", Omokri said, "I don't know how that is going to help the recession. In civilised nations, if you are a beggar, they put you on social security, it's just silly.
READ ALSO: We Need to Rebuild PDP –Goodluck Jonathan
"Right now we are in a recession and not much is being done by the Buhari-led administration and you can't really blame them because it is not a government with a lot of ideas."
Omokri also accused Buhari of de-marketing Nigeria during his foreign trips by emphasizing Nigeria's shortcomings to the world.
"How do you talk back the investors that you told that all was lost," he asked.
Download NAIJA NEWS app: