Don't Call Me Matthew Again If You Don't Want To See My Red Eyes – Obasanjo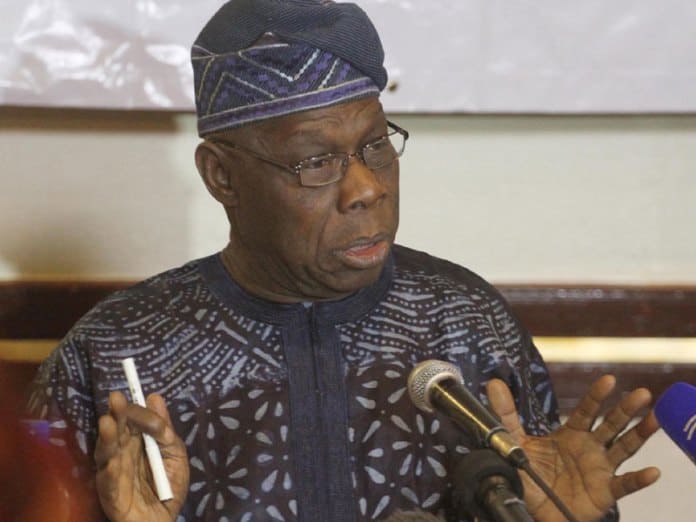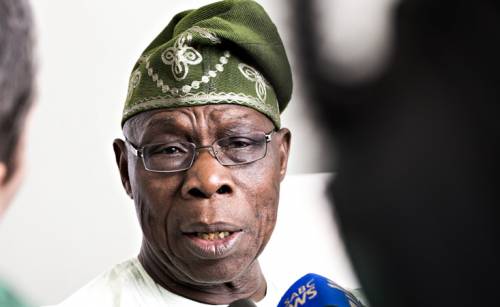 Former President Olusegun Obasanjo has asked Nigerians to desist from calling him bt the name Matthew or see his eyes red.
According to him, Matthew, should be removed from his name and that henceforth he should be officially addressed as Olusegun Okikiola Aremu Obasanjo.
The former head of state said he does not want to be called Olusegun Matthew Okikiola Aremu, according to Leadership reports.
Obasanjo said he should no more be addressed by it because he is not a tax collector like his biblical namesake.
Read Also: Jonathan made mistakes, but Buhari himself is a mistake – Reno Omokri
Accordingly, he adopted only Olusegun Okikiola Aremu as his names, stressing that names have lots of connotations in African setting.
He said anybody who does not want to see his (Obasanjo's) eyes red should stop calling him Matthew.
He stated this in Abuja on Friday, July 14 at an event organised by the Nigerian Society of Engineers (NSE) in commemoration of his 80th birthday.
Obasanjo clocked 80 years in March.
His words: "When I was born in my part of Nigeria, the system was that after eight days, you must be given a name, and for people to know that you were born into a Christian family, you will be given one Hebrew name.
"My mother and father decided to name me Matthew but when I grew up, I started asking myself the meaning of Matthew.
"Not only does it not have meaning as long as I am concerned, the biblical Matthew is a stupid tax collector. Anybody who does not want to see my eyes red should stop calling me Matthew.
"He commended the NSE presidential system of election and governance, wishing that it could be introduced into Nigerian politics.
Also speaking, the president of NSE, Engineer Oliver Tagbo Anyaeji noted that Obasanjo successfully initiated and pioneered the establishment of an engineering and technology university (Bells) as well as the state-of-art presidential library in Ota, Ogun state, which is considered as first of its kind in Africa.
"While it will be pretty difficult to bring to the fore all the achievements of this world acclaimed achiever, I wish to mention that President Obasanjo initiated the National Integrated Power Project (NIPP)in 2005 and directed by policy that Nigerian engineering firms must get at least 25 percent of exhausted project scope," he stated.