Buhari Talks Of Dogs And Baboons, Aisha Of Hyenas And Jackals, Are Nigerians Animals?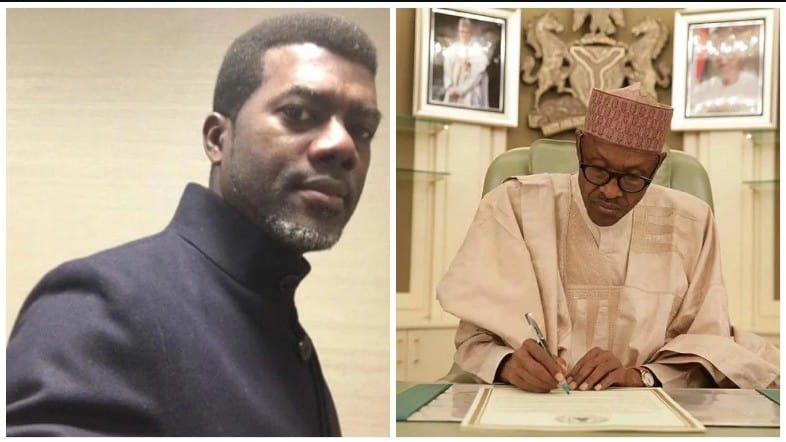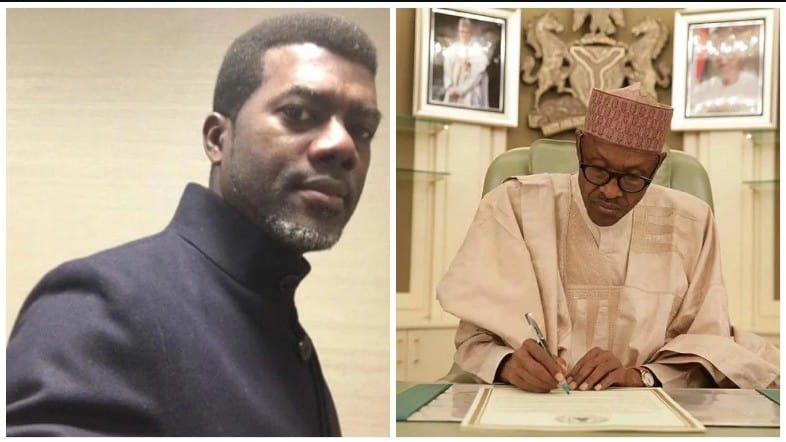 The husband talks of Dog and Baboon, the wife talks of Hyenas and Jackals. Are we sure these people still see Nigerians as human beings?
I have been praying for the President Muhammadu Buhari. I have asked nothing from him, neither do I need anything from the First Family. What I do want from them is to address us as human beings not as sundry wild animals that rank low on the food chain!
Nigeria is facing unprecedented floods with no solution, secession threats, quit notices, hyperinflation, Naira losing value and at this critical time the First Family chooses to reference us with Animal innuendo!
How did we go from 'my ambition is not worth the blood of any Nigerian' to being called Dogs, Baboons, Hyenas and Jackals? How did this happen?
It is now I believe that Fela Kuti was a prophet of sorts (God can speak through anybody). Twenty eight years ago he warned us by singing 'Many leaders as you see them, na different disguise them dey o, animal in human skin!'
And what a damp squib acting President Yemi Osinbajo's visit to London to see his boss turned out to be. We were expecting some direction from that visit, some inkling of a solution to the many pressing domestic problems that this administration has inflicted on us, but the long suffering and well meaning acting President could only mouth at the usual platitudes to us about the president 'recovering fast' and is expected to to 'return soon'!
Read Also : Jonathan made mistakes, but Buhari himself is a mistake – Reno Omokri
Can you blame the good man? Hedged in as he is by the 'cabal' and their lap dogs who have been flying a kite that 'the next in line is not always the next king'!
Meaningless platitudes!
If the President is indeed 'recovering fast' how come the acting President could not pose for pictures with his boss for the benefit of Nigerians? And how come the Presidency's outlets released old pictures of the First Lady and Kayode Fayemi in winter wears with the President to try and fool the Nigerian public?
I just came back from a two week working visit to London and Aberdeen and the weather in the U.K. does not support the type of outfits we saw in those pictures!
I pray for President Muhammadu Buhari, but do you know how many poor and sick Nigerians can be treated with the thousands of pounds it cost to keep his Presidential jet at London Stansted Airport in the U.K. daily?
Today, hundreds of poor Nigerians will starve to death. They could have been rescued with a fraction of that money. Today hundreds of women will die in child birth. They could have gone to a clinic and their lives saved with a fraction of that money. Today, hundreds of infants will die of malnutrition. Only a percentage of that money could have saved them. My question to you is who is praying for them?
So in conclusion, my advice to the President is the same advice that former President Olusegun Obasanjo gave to the nation on Wednesday January 20, 2010.
On that day, former President Obasanjo said:
"If you take up an appointment, or a job, elected, appointed or whatever and then your health starts failing you, and you will not be able to satisfy yourself and the people you are supposed to serve, then, there is a part of honour and a part of morality and if you don't do that, I do not need to say more than that."
What more can I add to that than to say who the cap fits, let him wear it!
And let me end by saying that it is so disappointing that Tony Blair would agree to go to a Kaduna state where at least 347 Shiite men, women, children and infants were slaughtered without anyone being held liable!
I know Tony Blair professes to be a Christian. How Christian is it to affirm a government in whose sphere this mass murder happened? This is not counting the killings that were ongoing in Southern Kaduna earlier this year. I assume The Tony Blair Faith Foundation would have been paid for this visit to Kaduna state, but money is not everything. Mr. Tony Blair should remember what our Lord said in Mark 8:36 "what shall it profit a man, if he shall gain the whole world, and lose his own soul?"