US Returnee Collapses, Dies At Lagos Airport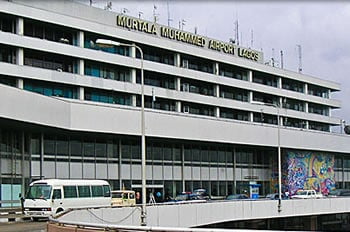 A passenger identified as Dada Isaac Olusola with passport number A04501199 on Emirates Airlines slumped and died at the Murtala Muhammed International Airport, Lagos on Thursday.
Dada and wife were returning from the United States of America. And he was said to have died of cardiac arrest.
The deceased was said to have slumped on arrival at the screening point where he was quickly attended to and given medication by airport clinical personnel.
Read also: 'Your Life Has Meaning'- Actress Omoni Oboli Shares Inspiring Piece on Depression
The passenger was accompanied by his wife and members of the Lions Club. His remains was later taken away to the morgue by his wife.
Medical practitioner who monitored his condition, said the passenger slumped around 4.18pm when he arrived and was pronounced dead at 5.34pm.