Oprah Winfrey's Net Worth
Oprah Winfrey is one of the most high-ranking public figures in the U.S.Oprah Winfrey is one of the most high-ranking public figures in the U.S.
From her days in Nashville, Tennessee, Oprah has diligently worked her way up to currently being one of the world's best-known billionaires with a net worth of $2.9 billion.
Born in Mississippi and largely raised her father's home in Nashville, where she moved permanently at age 14. As a teen working at a Nashville radio station, she found her calling.
Though she worked hard to get a scholarship to attend Tennessee State University, she left just shy of graduation to take a job at a TV news station in Nashville.Winfrey is living proof that if you can dream it you can achieve it irrespective of the challenges that may come.
The self-made billionaire has a net worth of $3.2 billion. The Oprah Winfrey Show, which has run for about 25 years has largely added up to Oprah Winfrey's current net worth of 3.2 billion. At age 41 ( in 1995), Oprah Winfrey had a whopping  net worth of $340 million, which made her the only African American to be featured on the Forbes 400 list.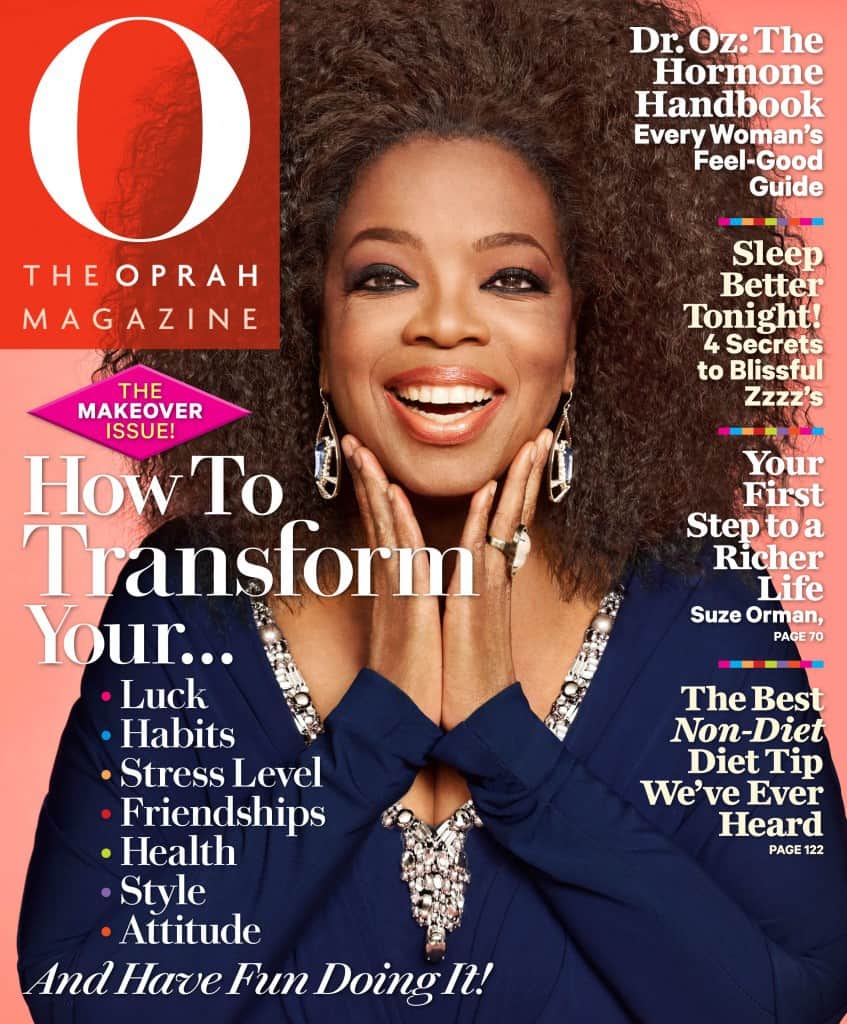 Her earnings gradually increased and in 2000, Oprah Winfrey's net worth was $800 million!
Oprah Winfrey was named the highest-paid TV star in 2006, with a with a net worth of $260 million solely in that year. Oprah's net worth steadily accrued as her net worth had increased by 2008 to $275 million
Oprah Winfrey's Net Worth In The Past Five Years:
2017-$3.2 Billion,
2016-$2.56 Billion,
2015-$2.45 Billion,
2014-$2.33 Billion,
2013-$2.24 Billion,
2012-$2.15 Billion.
Oprah Winfrey began her Hollywood career starring in Steven Spielberg's award-winning drama, "The Color Purple" in 1985. She went on to get her production company, Harpo Films sign an exclusive contract with HBO. As a result, she worked on blockbuster films such as "Beloved" (1998), "Charlotte's Web" (2006), and "The Princess and The Frog" (2010).
Besides her been a veteran in the media industry, Oprah Winfrey is also the publisher of best-selling magazines like The Oprah Magazine, O, and O at Home.
These magazines have definitely added up to increase Oprah's net worth continually.
American media mogul, television host, actress, producer, and philanthropist, Oprah Winfrey Oprah is the only African-American billionaire on the Forbes 2011  list of billionaires.
Oprah's website, Oprah.com with over 6 million users every month, and receives over 20,000 emails every week definitely increases her net worth which has made her a billionaire for over five years the past years.
The exquisite media goddess doesn't just love classy bespoke outfits, she also loves exquisite and astonishing homes.Oprah Winfrey has various beautiful and luxurious homes among other properties, one of which she is currently residing in i.e. "The Promised Land," a 42-acre property with both ocean and mountain views in Montecito, California. She also has houses in Chicago, Colorado, Florida, Hawaii, New Jersey and Antigua.
Oprah Winfrey's Homes
1. Seamair Farm Estate (Montecito, California) 2016 23-acre Horse Farm $28.85 Million
2. Montecito, California 2004 23,000-square-foot $50 Million
3. Maui, Hawaii — 163 acre Farmhouse —
4. Telluride, Colorado 2015 8700-square-foot mansion; 5-Bedrooms $14 Million
5. Water Tower Palace, Chicago 1985 9,625-square-foot $3.5 Million(Sold).
Source: Naija News