LeBron James: See His Current Net Worth
LeBron Raymone James, born December 30, 1984 is an American professional basketball player. James has won three NBA championships, four NBA Most Valuable Player Awards, three NBA Finals MVP Awards, two Olympic gold medals, an NBA scoring title, and the NBA Rookie of the Year Award. He has also been selected to 13 NBA All-Star teams, 13 All-NBA teams, and six All-Defensive teams, is the Cavaliers' all-time leading scorer, and is the NBA career playoff scoring leader.
LeBron James has an estimated net worth in the range of $400 million, and he is on his way to becoming one of the wealthiest athletes ever. The NBA star has built a powerful personal brand and racked up big earnings from his NBA salary, endorsements, business ventures, and investments.
With his recently signed lifetime endorsement deal with Nike and other big promotional contracts, production and film deals in place with Time Warner, and an NBA career that could span another decade, LeBron is on track to reach a billion-dollar net worth even faster than his idol, Michael Jordan who attained the personal net worth in a very successful career spread over about four decades.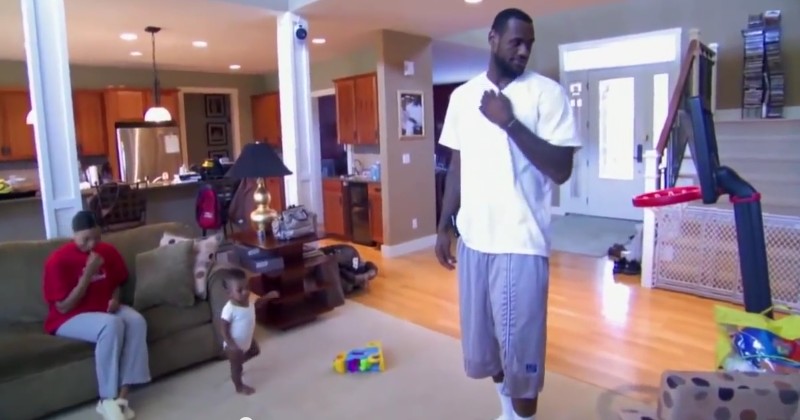 According to Forbes, Lebron James will earn $86 million in 2017 alone, including a $31.2 million salary and a whopping $55 million in product endorsements. He has a net worth of $400 million, according to Celebrity Net Worth.
James invested in Blaze Pizza in 2012 shortly after the first restaurants were opened by Rick and Elise Wetzel and is involved as an investor, franchisee and paid endorser of the company.
The NBA star added Intel and Verizon to his endorsement portfolio, which already included Nike, Coca-Cola, Beats by Dre and Kia Motor. His lifetime deal with Nike could net him more than $1 billion. James owns a production company, SpringHill Entertainment, with his business manager, Maverick Carter. All these show LeBron's net worth is headed in no other direction but upwards.
READ ALSO: Top 6 Most Expensive Wrist Watch In The World
James signed his first Nike endorsement deal as a teenager when he was just 18!
The deal paid $90 million over seven years, $12.8 million per year. As of now, LeBron earns $20 million yearly from Nike in the form of salary and royalty payments for his signature shoe line.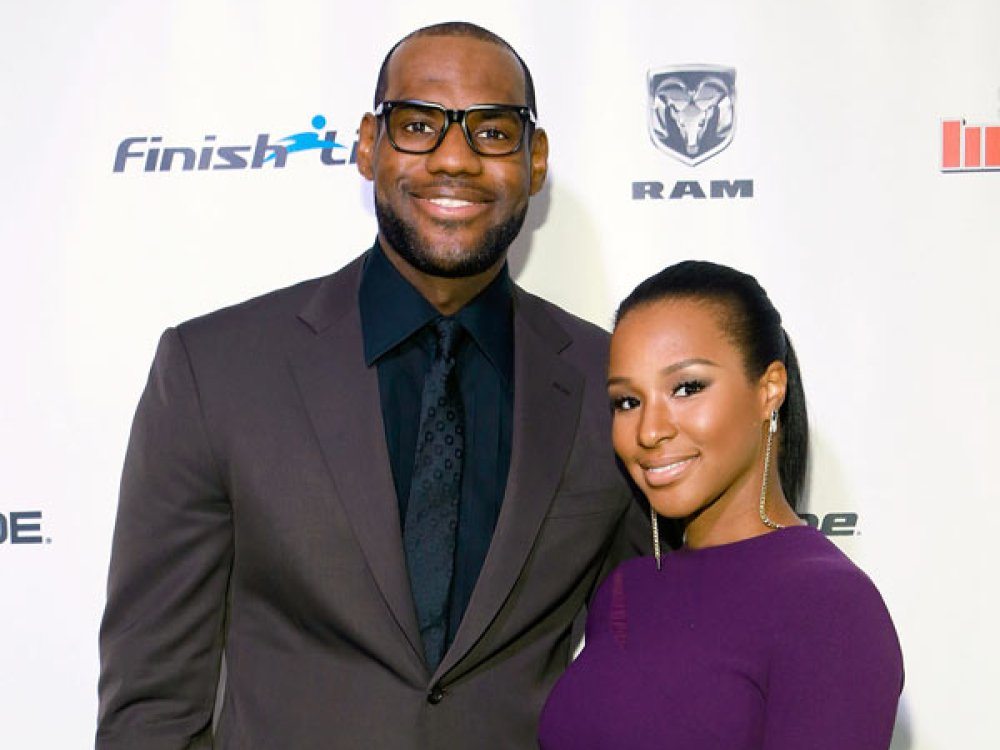 The 32-year-old NBA basketball player, LeBron James, owns a luxurious Miami Florida house worth $9 million, which is spread across 12,178 square feet. Standing on the South Beach front, the villa has six bedrooms and has two yachts parked for James and his pals. He has another astonishing Akron, Ohio mansion that costs around $2.1 million.
James is also fond of expensive diamond rings, designers brands, and deluxe fashionable cars.
LeBron James' car collection is a long line of luxury cars that never seem to end. There's no exact info on the entire collection of his cars but  LeBron James' car collection is said to include; Ferrari F430, 2010 Camaro SS, Maybach 57S; S63 AMG manufactured by Mercedes-Benz, Dodge Challenger SRT, H2 – Hummer and Jeep WrPorsche Turbo.
His net worth has been on a steady rise and given his popularity, one would expect his net worth to be much higher than that but the current estimate is as at June 2017 and this is expected to receive massive boosts before the year runs out.
LeBron James is set to receive a $33.5 million salary from the Cavaliers in 2017 — a figure that will be the highest single-season pay in NBA history. He's also contracted with the team for the season starting in 2018 and looks to make more than $35 million based on reports that his current three-year contract is worth $100 million.
READ ALSO: Bill Gates: Behold America's Richest 2017 Net Worth, Exotic Cars, Houses
Between his NBA pay, endorsement deals, and business ventures, LeBron has likely earned more than $650 million. Factoring in taxes, expenses, and money generated from investments make it likely that his net worth is in the $400 million range even without his most recent Nike deal.
| | |
| --- | --- |
| LeBron James' Yearly Salary | $23.5 million |
| Endorsement & Sponsorship | $5.2 million |
| Movies & Off-the-Court Ventures | $127.7 million |
| LeBron James Net Worth (2016) | $200.0 million + |
LeBron's net worth is setting him on the path to become the first billionaire athlete since Michael Jordan. James is not just a basketball player, but has become a global brand. Aside from his lucrative contract with the Cleveland Cavaliers, James has set himself up financially through endorsement deals and smart investments.
In addition to his NBA pay and endorsement deals, LeBron's net worth is also likely to get some boosts from his investment and business ventures.