EFCC Opposes As Court Grants Bail To Turaki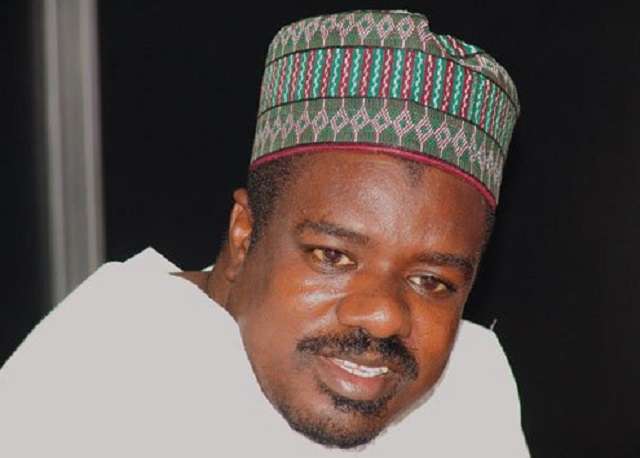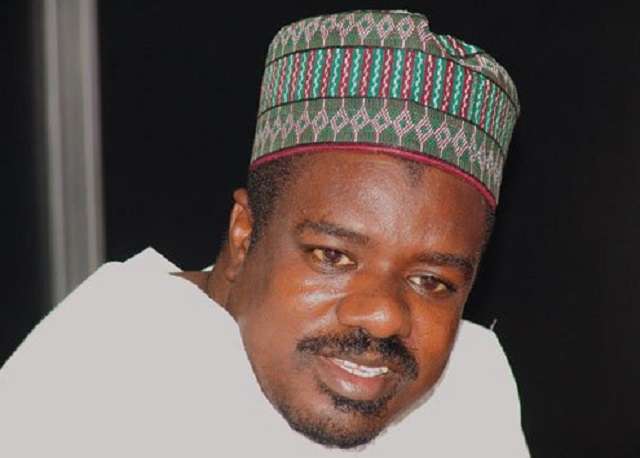 An Abuja High Court has granted Ex-Governor of Jigawa State, Saminu Turaki bail on Thursday despite the Economic and Financial Crime Commission, stated its opposition and disclosed how Turaki had avoided court and arrest.
Despite being on the run for four years after a warrant of arrest was issued on him, an Abuja court has granted bail to Saminu Turaki, about one week after he was arrested.
Recall that Naija News reported how Mr. Turaki was arrested by the EFCC, four years after an arrest warrant was issued by a Federal High Court in Dutse, the Jigawa State capital, on May 3, 2013.
Read also: APC Governorship Aspirants Appeal The Sack Of Tambuwal
Justice Sabi'u Yahuza had directed the police and the EFCC to apprehend Mr. Turaki whenever sighted and bring him before it.
"You are hereby commanded to arrest the said Ibrahim Saminu Turaki and bring him before me at Federal High Court, Dutse, Jigawa State without delay," the court had ordered the law enforcement agencies.
The EFCC, whose operatives repeatedly tried to arrest Mr. Turaki without success for four years, opposed the bail.
The anti-graft agency's counsel, M.S. Abubakar, opposed the bail conditions, highlighting the antecedents of the accused in avoiding trial and evading arrest.
Read also: Ambode Sack Baale For Faking His Own Kidnap
"Our action of arrest was in furtherance of Section 35(1b) of 1999 Constitution, as well as a valid order of the court," he said.
Mr. Abubakar said three days after the former governor was arrested, the EFCC asked the federal court in Jigawa to transfer his trial to Abuja.
"We submitted an administrative letter dated July 7, 2017 to the registry of the Federal High Court, Jigawa, requesting them to transfer the matter to the Federal High Court, Abuja for arraignment (before the vacation judge) or alternatively, remand him in prison custody pending arraignment. However, we have not received a response," he said.
"Due to this, we filed a similar application dated July 13, 2017 to this honourable court."
Mr. Turaki, who served two terms as governor of Jigawa from 1999 to 2007, was first arraigned by the EFCC before Justice Binta Murtala Nyako of the Federal Capital Territory, FCT, High Court on July 13, 2007 on a 32-count charge of misappropriating N36 billion while in office.
Read also:EFCC Arrests Bureau de Change Operator For Allegedly Duping Chinese of $2.4 million
Mr. Turaki, in 2011, had successfully foiled his trial at the same FCT High Court that granted him bail on Thursday. It was that his initial success that led to his being tried in Jigawa.
However, despite the EFCC's argument, the court granted the ex-governor bail.
"Justice Halilu admitted the accused to bail on conditions which require him to deposit his travel documents to the registry of the court, produce two sureties with reasonable source of income and as well as report to the Commission every two weeks from yesterday, July 13, 2017 till when the court resumes from vacation in September, 2017," the EFCC spokesperson, Wilson Uwujaren, said in a statement on Thursday.
Recall that Naija News had reported how Mr. Turaki would have remained in detention until September 17, the date the Jigawa federal judge adjourned his corruption trial to.
Premium Times reported that Mr. Uwujaren said that the commission would obey the ruling.
"Once he meets the bail condition, we'll release him," he said.
Although he granted the ex-governor bail, Justice Halilu Yusuf questioned Mr. Turaki's motive in filing a fundamental rights suit on July 10 at the same FCT High Court challenging his trial.
"Why has the applicant chosen to come and drink from the cup of equity at this court. Was it not this same court that he refused to stand before prior to now?" Mr. Uwujaren quoted the judge as saying.
He, thereafter, adjourned the substantive rights' application to July 20.