Dismissed Soldiers Petition Osinbajo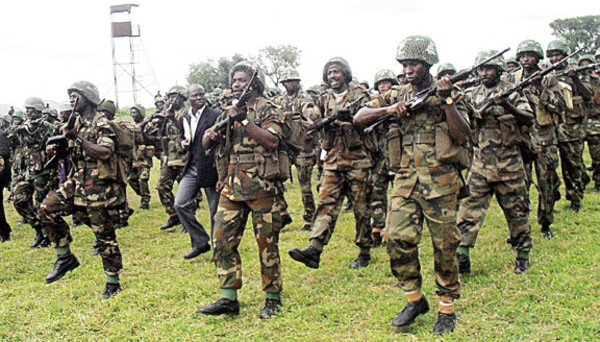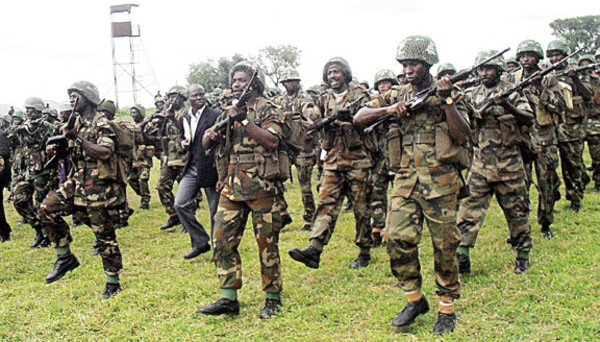 Acting President Yemi Osinbajo has been petitioned by Nigerian army officers dismissed under controversial circumstances in June 2016, accusing military authorities of bias and injustice.
This latest appeal comes over one year after after nothing came from earlier petitions to President Muhammadu Buhari.
The Nigerian Army had last year abruptly ended the careers of 38 officers by compulsory retirement over allegations of professional misconduct during the 2015 general election and involvement in arms procurement fraud.
Read also: Patience Jonathan Advocates House of Representatives To Rescue Her From EFCC Death Threats
According to Premium times report, some of the officers, including one of the country's brightest in external and internal security operations, were forced out of service without recourse to the armed forces rules of disengagement.
Most of the affected officers were neither queried nor indicted by any panel, but were dismissed for reasons that reportedly smacked of high-level arbitrariness, witch-hunting and partisanship by authorities of the Army.
The enraged officers thereafter petitioned Mr. Buhari in keeping with the armed forces rules to seek redress.
But even so, a year after their petitions were delivered to the presidency, their fates still hang in the balance.
One of the affected officers, Ojebo Baba-Ochankpa, died, while waiting for justice, in January this year.
Read also: Breaking: Supreme Court Hands Over PDP Leadership To Markafi, Sack Ali Modu Sheriff
In the new petition forwarded to Mr. Osinbajo, the affected officers expressed concern their earlier petitions to the authorities may have never been delivered by the Chief of Defence Staff, Gabriel Olonisakin, who has the statutory duty to forward same.
Mr. Olonisakin last week defied a ruling of the Industrial Court, which had asked him to show evidence of transmitting the officers' petitions to the President, who is presently receiving treatment abroad.
In the fresh petition jointly written on behalf of the 38 officers by their counsel, Abdul Muhammed, they restated their pleas for redress and insisted authorities breached rules.
They alleged the "troika of the minister of defence, chief of defence staff and chief of army staff replaced corrupt officers with innocent ones."
Read also: There's Vacancy In Aso Rock- PDP Declares
The petition read: "They maliciously and surreptitiously substituted the names of culpable officers with innocent ones in a gross act of corruption and went ahead to deliberately mislead the President and Commander in Chief as well as the entire nation on the matter.
"The action of the military in the matter of the 38 officers was based on pure vendetta and pursuit of opaque objectives such as attempt to coerce officers to commit crimes in future elections. This was motivated by their desire to further their personal ambitions and interests without any consideration whatsoever for overall national interest and security.
"Army record shows that in the respective case of all the officers, there were either no factual basis for the punishment and/or there was complete lack of established process leading to their dismissals.
Read also: Come Back Home, Jonathan Urges PDP Defectors After Cour Ruling
It added that, "The report with respect to Arms Procurement was completed and published in December 2016, which was six months after these 38 Senior Officers had been dismissed based on involvement in Arms Procurement saga. The panel on Arms Procurement never indicted any of these 38 officers and some of those serving officers that were recommended for further investigation are still serving in the Army and have continued to enjoy their promotion and privileges."
The allegations, they said, if properly investigated and construed, "are indicative of gross misconduct, misapplication of delegated powers and dereliction of duty."
"The Federal Government is respectfully requested to inquire into the actions of high officials of government and see to it that the persons that have done these illegal things are unmasked and punished to the fullest extent of the law," petition, dated July 6.