Come Back Home, Jonathan Urges PDP Defectors After Cour Ruling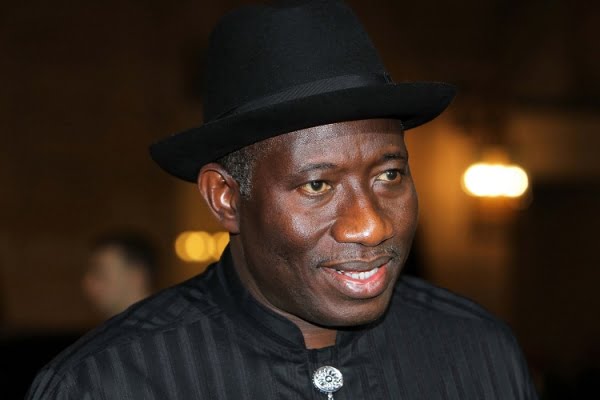 Former president Goodluck Jonathan has call on defectors to come back to the Peoples Democratic Party this is coming after the supreme court declared Ahmed Makarfi as chairman of the PDP).
Jonathan urged party members who abandoned the umbrella of the party due to the long-running leadership crisis to return to "their natural home".
He said the favourable ruling does not belong to a section of the party.
In a series of tweets on Wednesday, Jonathan said Makarfi should see the decision of the court as "a moral victory of constitutionality over arbitrariness".
READ ALSO: House Of Rep Summons Goodluck Jonathan Over Malabu Oil Deal
"I congratulate my political party, the Peoples Democratic Party, on the successful resolution of its leadership crisis by the supreme court of Nigeria. I believe in our jurists. We may have issues with some individuals but the Nigerian judiciary deserves our respect and commendation. They have served this country well," he wrote.
"Today's verdict is a judgment where there are no winners or losers. It is a verdict that will bring our party together. We should all thank the supreme court of the federal republic of Nigeria.
Read Also: President Buhari's goverment is harassing my family – Goodluck Jonathan
"As I congratulate the Ahmed Makarfi led Caretaker Committee, I want to strongly urge them not to see this as a victory of a section of the party, but as a moral victory of constitutionality over arbitrariness. Thus, they must take inspiration from general Yakubu Gowon and declare a 'no victor and no vanquished policy'.
"As a senior member of the party, I hereby call on all those who left the party because of its leadership issues to return to their natural home and build the PDP.
"The PDP is an inclusive vehicle not an exclusive one. We see Nigerians as human beings deserving of the rule of law, separation of powers and a free market economy that provides a level playing ground for all.
"The party that gave Nigeria the largest economy in Africa is a party whose heart is large enough to find a place for all Nigerians."
Source: Naija News