Former FCT Minister Denies Involvement In Plans To Unseat Osinbajo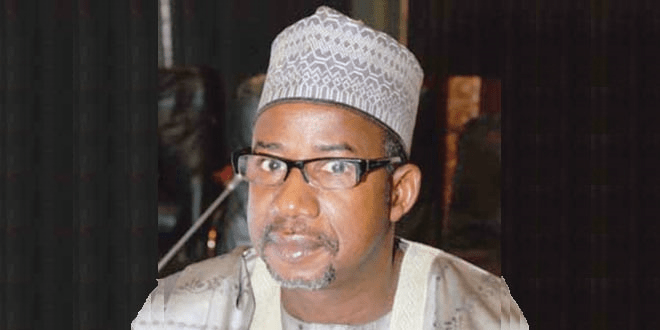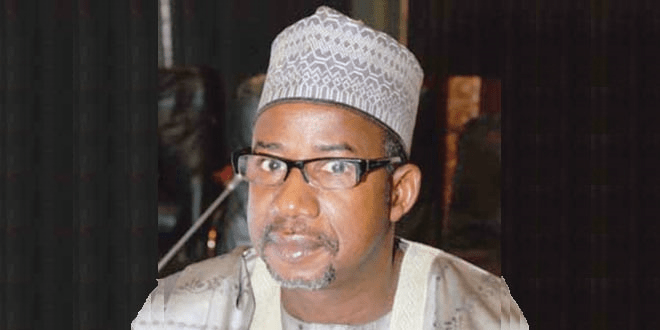 Former Minister of the Federal Capital Territory, FCT, Senator Bala Mohammed has totally denied allegations of been involved in any conspiracy to oust Acting President Yemi Osinbajo from power.
Reacting to reports linking him to such plot in Saudi Arabia, Mohammed said that such could only emanate from "political opportunists and agent provocateur" especially from the ruling All Progressives Congress (APC). He advised his detractors to "spare the nation this embarrassing conspiracy narrative that is domiciled in their party".
READ ALSO: Attempt To Declare Saraki As Nigeria President Causes Uproar On Social Media
He said: "I was not invited to such a meeting, if it held at all. And even if I had been invited I would not have attended for reasons that are all too obvious. My antecedents are so well established that to associate me with a clandestine parochial project aimed at subverting the constitution will negate everything that I stand for and cherish.
"No matter how anybody feels, it must be acknowledged that Yemi Osinbajo is today occupying the position of acting President and Commander-in-Chief of the Federal Republic of Nigeria by the grace of God. Therefore, political opportunists and agent provocateur especially those of his All Progressives Congress (APC) should spare the nation this embarrassing conspiracy narrative that is domiciled in their party.
"When tempers are flaring up dangerously and fear has become the order of the day, what is required is for all stakeholders, notwithstanding personal ambitions, party affiliation or sub-national interests, to join hands with the Acting President in stabilizing the ship of state. "Unless we are being hypocritical, Professor Osinbajo is doing his best to bridge the leadership vacuum created by the absence of the President, a vacuum that has triggered all kinds of dangerous political permutations.
"The country's leadership is expected to galvanize all stakeholders while the political class is expected to rally behind it to fashion a way out of the present crisis. I would want to say that Professor Osinbajo has demonstrated courage in the face of danger, commendable sobriety in spite of provocation and focus in the midst of distraction to the extent that, I am confident, President Buhari will be very proud of him. I make this comment with every sense of responsibility and without prejudice to my loyalty to my party, the People's Democratic Party (PDP) and my personal ambition and aspirations as a politician!"
READ ALSO: Saraki Disowns Presidential Campaign Banners
"Why would I then descend from that high moral pedestal, from the status of a statesman, to the nadir of political juvenility and rascality at a time that summons all patriots, to join forces to stabilize our tottering nation-state. "Consequently, it is therefore axiomatic that, no amount of cheap blackmail, no level of persecution and no subterfuge by Sahara Reporters and its promoters will diminish my resolve to continue to play constructive and patriotic roles in serving the good people of Bauchi State and our dear country Nigeria.
"Like all false witnesses, God will cut them down at the point of their successes. In this regard, my faith in God remains unshaken and my commitment to a united Nigeria anchored on equity, justice and fair play as bedrocks of a true federation remain sacrosanct.
"Finally, I implore all Nigerians to continue to pray for the good health of our President and for God to grant Acting President Osinbajo the wisdom to lead the country in the right direction until the President returns", Mohammed said.