Support Our Yam Export Policy, Audu Ogbeh Urges Critics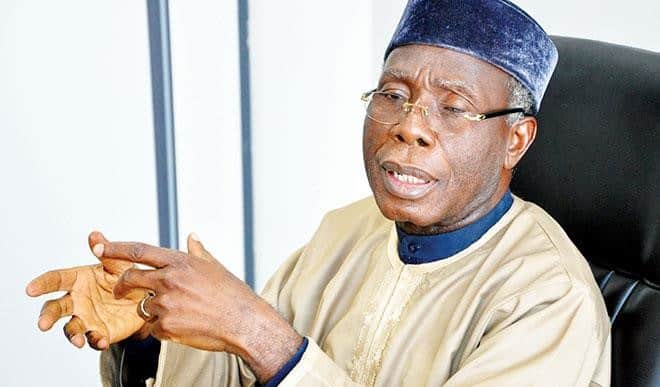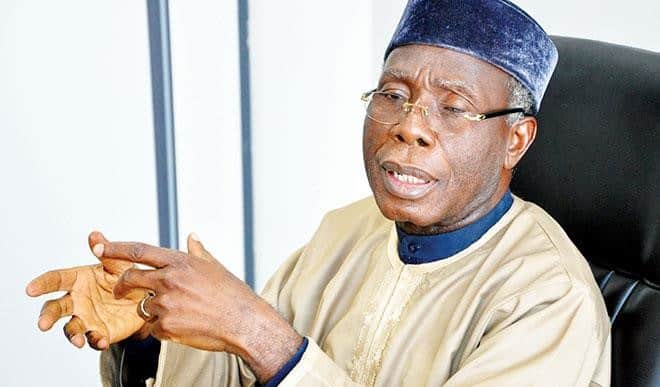 The Minister of Agriculture and Rural Development, Chief Audu Ogbeh has advised critics of the Federal Government yam export policy to rather grow the commodity and support the government's export policy in this regard. This he stated while addressing journalists in Abuja on Monday, saying that the effort was in the best interest of the nation's economy.
The minister regarded as baseless, the fears of some Nigerians who believed that the policy would lead to scarcity of yam in the country.
READ ALSO: 9 suspects arrested by Police over Indian Hemp festival in Kwara
According to him, there is currently a superfluity in yam production in the domestic market. "I have seen attacks on the social media. There are questions all over as to why we are exporting yam when Nigerians are said to be hungry.
"With all due respect, Nigeria accounts for 61 per cent of the world output of yam. We have 60 varieties of yam in this country. "In fact, 30 per cent of the yams we produce get rotten because we don't have facilities to preserve them.
"Ghana is a famous country for exportation of the commodity, but most of the yam they export is from us. "There has never been shortage of yam in the country. Prices might be high toward the end of the season, but new yam is already in the market. "Why lay back by not trying anything because of some sentimental reasons that might be raised.''
Opinions in some quarters actually believe that investment in local processing of yams into finished products is of more economic benefit to the country than exporting the commodity in its raw form. But the minister dismissed this suggestion, arguing that export made more economic sense than processing.
"Analysts are saying that we are supposed to add more value to yam production in order to earn more money, fantastic view. "But they forget to tell us how much a tuber of yam costs in the USA. Three kilogrammes cost 15 dollars, which is equivalent to about N5, 000. "In London, a cartoon of yam, this contains three tubers, costs 30 pounds, bringing the average cost per tuber to 10 pounds. "At that price, it is more sensible to export to earn more money for our economy. "Economy is 90 per cent common sense. You can't keep on buying until you are broke. What are you selling?"
READ ALSO: IGP Sack Four Policemen For Extorting Nigerians
To further buttress his point, the minister said foreign trade partners came to complain when Nigeria limited its food imports. "They complained that we were not buying stock fish from them. I asked them if they were buying anything from us. Let us do some selling as well too.
"Nigerians should stop the sarcasm and negativity in trying to rubbish every government policy. If Ghana can export yam, Nigeria too can."
The minister also urged the commissioners of agriculture in states to keep on enlightening farmers to use the right yam seedlings to increase their output.
Download NAIJA NEWS app: