PDP Lawmakers Describe Adeleke's Victory 'Beginning Of An End Of APC'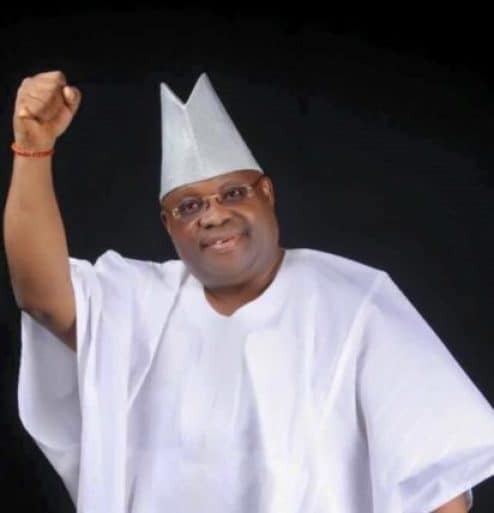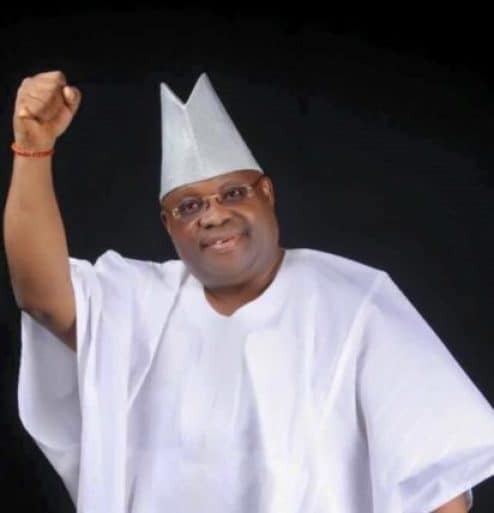 The People's Democratic Party members of the House of Representatives has described the victory of its candidate, Ademola Adeleke in the just concluded Osun West senatorial by-election as a clear sign of the beginning of an end to the All Progressives Congress.
In a statement issued by the House Minority Leader, Leo Ogor, the members expressed felicitations with the Ademola Adeleke and the PDP and the people of Osun State.
Mr. Adeleke won in 10 out of the 11 local government areas in Osun West senatorial district, defeating his APC opponent, Mudashiru Hussein, with a total of 97, 280 votes.
Read also: Adeleke's Victory Shows That Nigerian Are Now Awakened From APC's Deceit – PDP
"APC's defeat in Osun last Saturday is a signal of the beginning of the end of APC and we congratulate our new Senator, Ademola Adeleke, for leading the charge for demystification of Aregbesola and the deceitful promises that APC stands for; we have begun a counter-offensive that would sweep off APC in 2019," the lawmakers said.
The statement said in Osun and elsewhere, the APC had come to be identified with "deadened insensitivity" to people's pains.
"It was no surprise that while citizens acknowledge that an unprecedented number of Nigerians are losing their minds and committing suicide as a result of bad economic management by the APC government, it has remained pre-occupied with its usual degenerate propaganda," it said.
Read also: Osun senatorial election: Adeleke's younger emerges as PDP candidate
"Undoubtedly, lack of solution to worsening unemployment, insecurity caused by herdsmen's unchecked killing of people across the entire federation and the gross impunity with which opposition members are being hunted, raided and jailed will all facilitate a damning verdict for APC in 2019," the lawmakers added.
Download NAIJA NEWS app: