Just In: Kano Assembly Speaker resigns over Emir Sanusi probe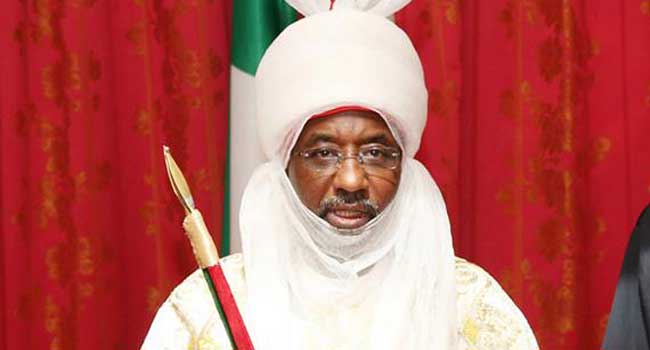 The speaker of the Kano State House of Assembly, Kabiru Rurum, has resigned over the allegation of collecting money to undermine the investigation of the Emir of Kano, Muhammad Sanusi II.
Mr. Rurum resigned on Monday in a letter read at plenary by the Deputy Speaker, Ibrahim Chidariof, who presided over the sitting on Monday.
The House had moved to investigate the Emir for alleged corruption, but later backed down.
Read also: Sanusi Hires Top Lawyers To Stop His Removal as Emir Of Kano
Kano's anti-corruption agency also suspended its investigation of the monarch after prominent Nigerians, including Acting President Osinbajo, intervened.
The speaker, Mr. Kabiru Rurum, faced allegation of being bribed to discontinue the probe, an allegation he refuted.
The News Agency of Nigeria reports that the former speaker was alleged to have collected N100 million from business mogul Aliko Dangote but failed to share the money to the members.
He had earlier at a news briefing before the assembly went on Sallah recess, denied the allegation and threatened to sue an online media organisation that first published the report.
Read also: Breaking News: Acting President Osinbajo Arrives In Borno, Accompanied By Service Chiefs
The deputy speaker, who read the letter, said Mr. Rurum resigned to protect his image due to allegations bordering on corruption leveled against him by some of the members.
NAN reports that shortly after the letter was read and accepted, the lawmakers elected the Majority Leader of the Assembly, Abdullahi Atta, as the new Speaker.
Mr. Atta, who represents Fagge constituency, was nominated for the position by Babangida Yakudima and Zubairu Mamuda and the nomination was unanimously accepted by the members including Mr. Rurum who was at the sitting. (NAN)