Igbo Politicians Disagree With Nnamdi Kanu Over Anambra Elections.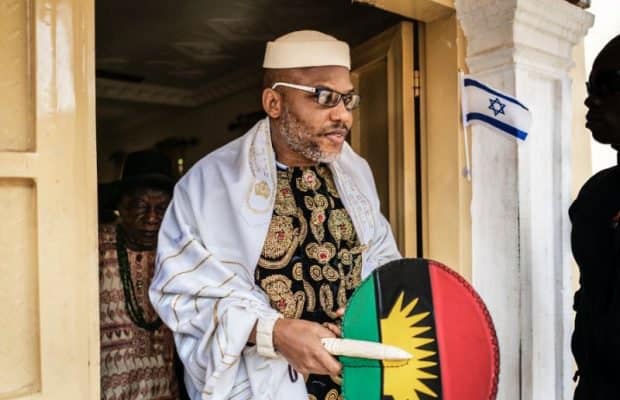 As Anambra State gets set to hold its governorship election on November 18, 2017, some politicians have condemned the call by the leader of Indigenous People of Biafra, IPOB, Nnamdi Kanu, on Igbos to boycott future elections until the federal government addresses his group's demand for a referendum on Biafra.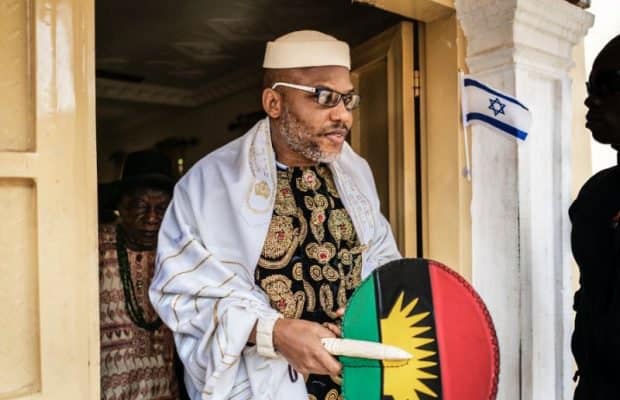 The stakeholders in interviews with the News Agency of Nigeria which was made available to Naija News, described the call as an attempt by Mr. Kanu to scuttle democracy in the state and expose the people to lawlessness.
Sam Oraegbunam, Chairman of Hope Democratic Party, HDP, Anambra chapter, said although Mr. Kanu's call for repositioning of Nigeria was popular, he must not use it to cause confusion in Anambra.
"There is also need for economic restructuring," he said. "We have to empower the states and the regions to develop resources they have and look beyond oil that is causing disaffection in the country.
"Kanu has done enough to draw the attention of Nigeria and the world to the type of injustice in this country and the plight of the Igbo man too. But in terms of boycott of elections and issuing deadline for referendum, I think it is an overreaction on his part".
"If Anambra does not hold election in Nigeria in November, it means that there will be a vacuum and what happens to the state in terms of administration?
''Kanu is from a state and there is an elected governor there, so he should allow us have our election because we are still a component of Nigeria.
"My advice is that Kanu should consult, listen more and talk less, there are others who share his point of view, he should not derail democracy in Anambra," he said.
READ ALSO: Here Is How IPOB Will Achieve Biafra Under Nnamdi Kanu
Speaking on the same issue, the National Chairman of Willie Obiano Support Group,Jude Emecheta, described the call as irresponsible and uncalled for.
Mr. Emecheta said such call was why the South-East poorly participated in the 2006 population census and had not recovered from the disadvantage it got as a result.
The APGA chieftain said Mr. Kanu's call on boycott of Anambra election was capable of thrusting the state into political crisis.
"This call is not needed, it is undemocratic and it is a show of youthful exuberance. That is why sometime I get worried about this issue of empowering the youth.
"We have a supreme council of IPOB elders who should speak for the group, Kanu is the head of the publicity by virtue of being the head of Radio Biafra.
"We are just talking about restructuring, we have not articulated our demand in that restructuring, and there is need for the Igbo man to come back fully into the Nigerian project.
"The statement did not come from the hierarchy of the party; we know those we can take seriously on Anambra elections.
"We have not recovered from the disadvantage this type of call caused us in 2006 during the population census.
"And now they are talking of Anambra boycotting election; if we don't hold election here, government will just declare a state of emergency because there cannot be vacuum," he said.
Download NAIJA NEWS app: