Buhari's Speech Causes Controversy After He Addressed Nigerian In Hausa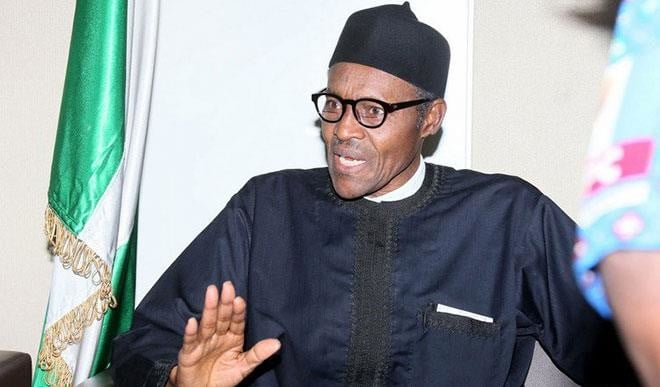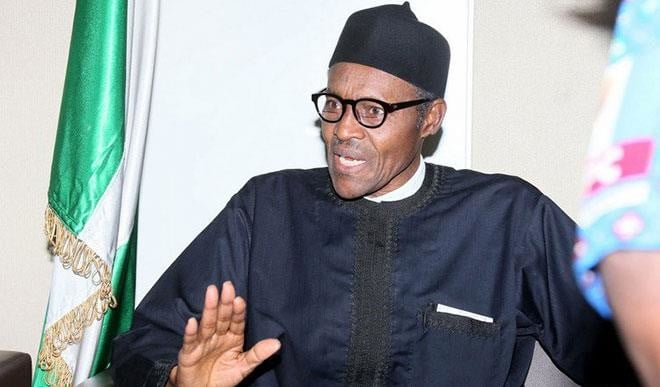 President Muhammadu Buhari's first speech in 49 days is generating serious controversy on the internet after he addressed Nigerian in Hausa.
In the one minute, two seconds audio broadcasted on major media platforms including BBC, Buhari whose voice was frail, spoke in Hausa.
This irked many Nigerians who took to social media to express reservations. Buhari is currently receiving medical attention in London.
Below are some reactions on Twitter:
1- The President shouldn't have spoken in Hausa if he really needed to put that out.
2. His media team were reckless to have released that.

— TAIYE (@CiTEEzen_H) June 25, 2017
imagine 370 Nigerian tribes requiring a translator before they can understand their president's Hausa message

— lion (@olusledgeolaoye) June 25, 2017
It's now purely Business Business Business..
No time for political twitter again, if Buhari likes he should speak in tongues from UK.

— I write code! (@TosinOlugbenga) June 25, 2017
Breaking:
The voice behind that sallah Hausa message was MC Tagwaye and not Buhari.

He really did a nice job! pic.twitter.com/48o6KtAq8n

— Gomez 042 (@Gomeznsude) June 25, 2017
At a time when d unity of Nig is at stake and d Acting President is preaching unity, d President addressed d Nation from hospital in Hausa.???? pic.twitter.com/B5JSPsdYI4

— Rose (@Roseangel009) June 25, 2017
Sallah message in hausa from the Long lost president of Nigeria. Some people looking for their own country really have a good reason.

— Prince Chinonso (@KullyPrincey) June 25, 2017
President Buhari is the President of all Nigeria. He is not the President of only those who can speak/understand Hausa! This is an outrage!!

— Reno Omokri (@renoomokri) June 25, 2017
Hahaha how can you speak Hausa to 170 (correct me) ethnic groups expecting they will know tf you're talking… Wen only 3-7 understand.

— Jagaban (@jneffylee) June 25, 2017
Buhari's Hausa voice message divided even his own team. I hear that Lauratta Onochie and Tolu, and other aides didn't RT the message.

— Don Corleone (@tksilicon) June 25, 2017
PHARAOH needed Joseph to Interpret dreams in the palace. PRESIDENT might need people to interpret to HAUSA in the villa. See?

— Steward G. Jornsen (@stewardjornsen) June 25, 2017
Isn't Hausa an official lingua Franca in Nigeria Mr. Reno O'Mockery. ???? ????

The Ministry of Infomation will translate it into all languages.

— Samuel Junior O… (@J_Samm) June 25, 2017
Those who called GEJ 'Ijaw President' have no problem with Buhari's first message to Nigerians in 50days being in Hausa language? Alright!

— Mr Stanley Nwabia (@MrStanleyNwabia) June 25, 2017
The president can't be gone for 50 days with no sight of him, only for his team to release an audio in Hausa language, bad PR. ????????

— Rosanwo (@rosanwo) June 25, 2017
It was NOT @MBuhari that spoke in todays sallah day audio recording. And for whoever it was to address the nation in hausa is insulting.

— Femi Fani-Kayode (@realFFK) June 25, 2017