Sultan Announce End Of 2017 Ramadan, Declares Sunday As Sallah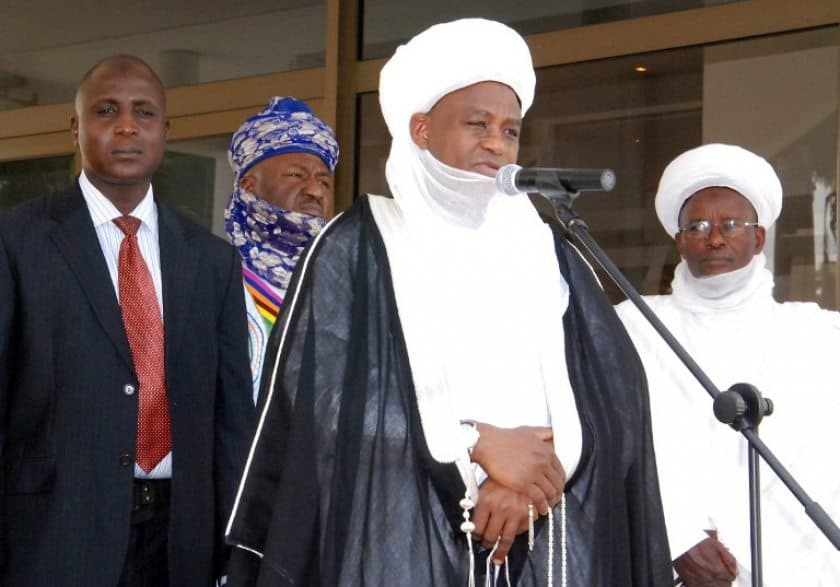 The Sultan of Sokoto, and President-General, Nigerian Supreme Council for Islamic Affairs, Alhaji Muhammad Sa'ad Abubakar has declared the end of the 2017 Ramadan Fast and also announce Sunday 25 June 2017 as the 1st Shawwal and day of sallah.
The Director of Administration of the council Ustaz Christian Isa Okonkwo, made the announcement last night in a statement.
"We wish to inform the Nigerian Muslim Ummah that, there was positive sighting of the crescent of Shawwal, 1438AH on the 29th of Ramadan, 1438AH, equivalent to 24th June, 2017. Therefore, Saturday, 24th June, 2017 is the last day of Ramadan, 1438AH.
"In line with the above, His Eminence, the President-General of NSCIA and Sultan of Sokoto, has approved Sunday, 25th June, 2017 as the 1st day of Shawwal, 1438AH," Okonkwo said.
He enjoined the Nigerian Muslim Ummah to continue to promote peaceful coexistence and unity among all the citizens of the country.
Saudi Arabia, Malaysia, and other Arab countries announced on Saturday that Sunday will be the first day of Eid al-Fitr 1438. Oman, however, has not sighted the moon, and thus declared Monday June 26 as the first day of Eid al-Fitr.
According to Bangladesh, Pakistan, India will be sighting the moon on Sunday. These countries started Ramadan on May 28 and so Sunday will be the 29th of Ramadan for them. Eid al-Fitr, which means "festival of breaking the fast", marks the end of the Muslim holy fasting month of Ramadan.
Download NAIJA NEWS app: