Nigerian Banks Take Over Etisalat Over Debt Crisis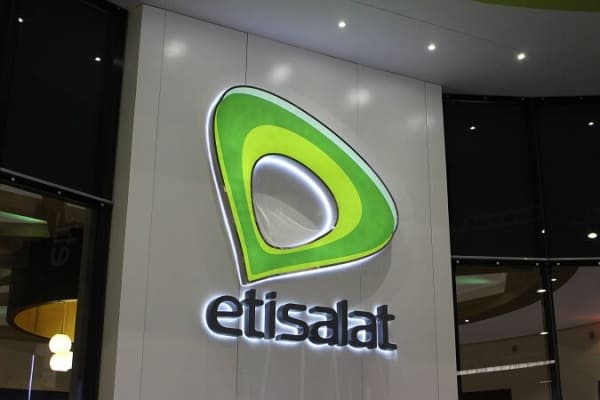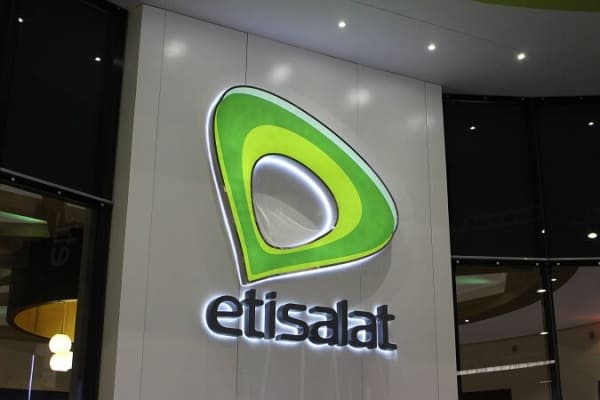 Following the failure of Etisalat Nigeria to restructure its loans amounting to N541 billion, the telecommunications giant, yesterday, announced a share restructuring which will see 13 commercial banks take over control of shares in the company.
In a statement on Tuesday, Ibrahim Dikko, Vice President, Regulatory and Corporate Affairs of Etisalat, confirmed the development, noting that the negotiations with the consortium of lenders were considering a number of possible options.
Some of the options on offer may include, bringing in new equity partners or going into a merger with other industry players. The norm in other jurisdictions is to have between one to three major operators in the telecoms sector.
The statement further added that: "Discussions are ongoing regarding other issues such as the trading name during this transition phase. Operations and services to our subscribers remain normal and will in no way be affected as we continue to deliver quality services to our subscribers.
"We will continue to tap into the rich, creative and innovative resources within our workforce to build a stronger business upon the stable foundation we have laid in our nine years of operations," it said.
The telecommunications company had obtained the loans from 13 banks in 2013 – Guaranty Trust Bank, Access Bank, Zenith Bank, UBA, Fidelity Bank and First Bank, among others. to refinance an existing commercial medium term debt of $650m and continue its network rollout across the country.
Some of the bank's investor relations team told Reuters that Etisalat owed GT Bank N42bn, Access Bank N40bn and Fidelity Bank N17.5bn.
The firm later sought receivables financing. Receivables financing is an arrangement whereby a company uses its receivables (money owed by its customers) as collateral for loans to purchase equipment or assets. Etisalat then proceeded with its lease back arrangement with IHS i.e to sell an item and then lease (or rent) that same item. Both the sale and the lease back were in dollars.
The huge depreciation of the naira against the dollar means that the firm will need an increasing amount of naira to meet up with dollar payments. With an economy in recession which has led to a drop in consumer spending means that Etisalat will continue to struggle with revenue.
First Bank and another tier one bank, is also indirectly exposed to Etisalat, through a loan it gave one of the Nigerian investors. Etisalat is also likely in debt with other GSM operators who they are obligated to pay inter-connectivity fees to.
The parent company in Abu Dhabi, which has already converted its inter-company debts into equity, left it with little incentive to bailout its loss making Nigerian entity. The parent company, which generates 3.7 per cent of its revenues from the Nigerian business, has questioned the rationale of investing more in it and may sell its stake, sources say.
The Nigerian banks were said to have opposed a proposal by Etisalat to convert part of a $1.2bn loan from dollars to naira. A banker with knowledge of the negotiations told Reuters that the seven-year syndicated loan on which Etisalat Nigeria missed a payment had a Dollar portion of $235m which the telecoms operator wanted to convert into naira to overcome hard currency shortages on Nigeria's interbank market.
The Central Bank of Nigeria (CBN) and the Nigerian Communications Commission (NCC) had intervened to prevent the takeover of the company, but their efforts did not yield the desired result.
The CBN and the NCC were believed to have entered into the fray to avoid a potential problem that could scare foreign investors from the telecoms sector. The top regulators had announced a temporary reprieve for Etisalat that initially put out a receivership action against the telecoms firm, giving it some time to hash a deal out that would see the banks get their money back.
However, in a text message from the spokesman of the CBN, Isaac Okoroafor, inquiring about the role of the apex bank in the restructuring phase, the response simply read: "Please call Etisalat. I can't speak for them."
The commercial banks involved also failed to respond to messages sent to them by our reporter which sought to know why the intervention by the apex bank failed to yield result.
Stakeholders have also expressed concern for the plight of about 2,000 workers on the payroll of Etisalat across Nigeria.
Etisalat Nigeria, however, expressed gratitude to the government, the NCC and the CBN for what it described as, "their patriotic zeal and tireless efforts at ensuring collaborative and productive engagement."
Etisalat Nigeria has 20 million subscribers, according to Nigeria's telecoms regulator, making it the country's number four mobile operator; with a 14 per cent market share. South Africa's MTN has 47 per cent, Globacom 20 per cent and Airtel – a subsidiary of India's Bharti Airtel 19 per cent.
The UAE's Etisalat owns 45 per cent of Etisalat Nigeria, while Abu Dhabi's Mubadala owns 40 per cent of the company.
Source: Naija News