Your actions are wrong, Osibabo tells Biafra agitators and Arewa groups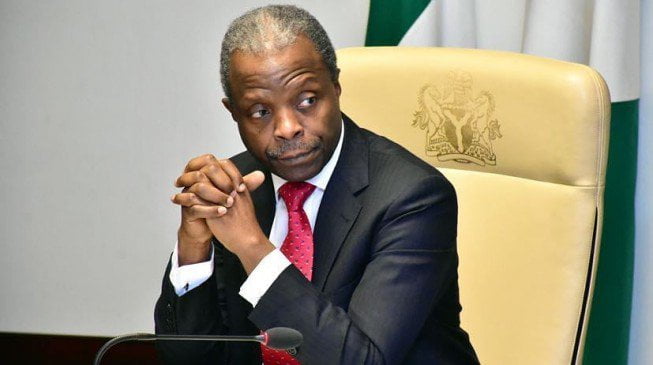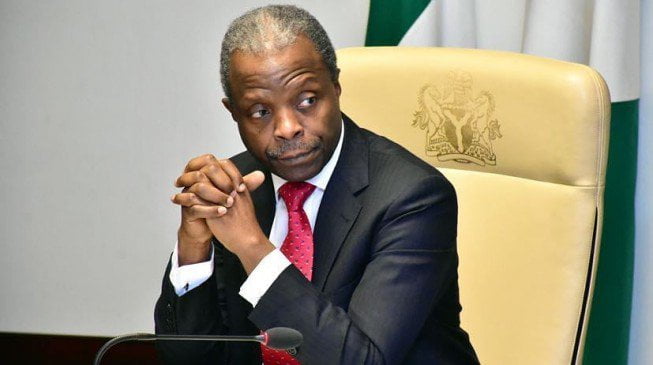 Acting President Yemi Osinbajo described the agitation for Biafra and the quit notice issued to the Igbo by northern groups as violations of the country's constitution.
Osinbajo made the statement on Sunday during a consultation meeting with traditional rulers from the five south-east states.
The acting president said the actions and proclamations of the Indigenous People of Biafra (IPOB) and Arewa youth groups ran contrary to the indivisibility of Nigeria as stipulated in the constitution.
"As you are aware there has been agitation from some of our youths in the south-east urging secession, the creation of Biafra. In apparent response young people in the north states, under the aegis of Arewa youths have purportedly issued an ultimatum where they have said set a date for the eviction of persons from south-east region who live in the northern states," he said.
"Those agitations, the manner of those agitations, the method and objective are wrong, unlawful and the violation of the laws of Nigeria and the constitution of Nigeria. I want to repeat that both the agitations for secession and the ultimatum to leave the northern states are wrong and a violation of our constitution.
"Our constitution says in Section Two that Nigeria is one indivisible and indissoluble sovereign state to be known by the name the federal republic of Nigeria.
"That is the law of our country. Let us not be in any doubt about the fact that the federal government is committed to ensuring that our country remains united.
"And that anyone who violates the law in the manner such as we are seeing all over the place will be met with the full force of the law.
"And the reason why it is so is because Nigeria's unity enough blood has been spilled and many hundreds of thousands of lives have been lost. Many have paid for the unity of this country with their lives and it will be wrong of us as men and women of goodwill in this generation to toy with those sacrifices that have been made.
"This is why men of goodwill in our generation must not tolerate any tendency that drags us in the direction of yet another civil conflict.
"But we must be sensitive to the reasons why there are agitations by the various young men across the various zones of this country. Many have to do with perceived marginalization, some have argued safety in the different zones have been compromised. But I want to say the only way to make things right is to do things right. And it will be wrong of us to approach even our grievances by threatening to disobey the laws or by threatening the integrity of our nation.
"What the federal government is committed to do is by ensuring we listen to all the reasons, the various suggestions and the various agitations and the reasons for those agitations and to ensure that we do justice by all persons regardless of where you are from in this country. That is the commitment of federal government which I am able to make to you today."