APC reverts Abdulmumin Jibrin's expulsion from party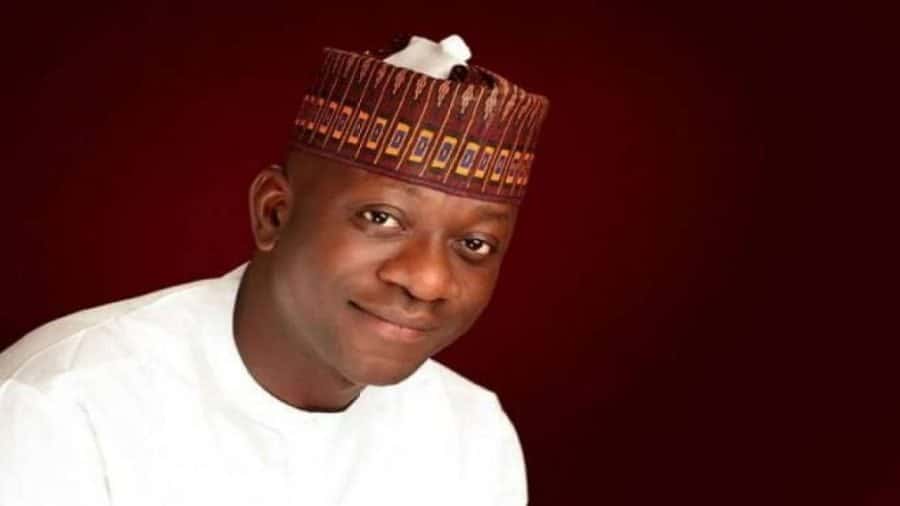 In a controversial turn of events, the Kano State chapter of the All Progressives Congress (APC) has upturn the expulsion of Hon. Abdulmumin Jibrin from the party.
The APC in a statement by its public relations officer in Kano, Yahaya Karaye on Saturday described the situation as "embarrassing".
This dramatic change of position comes after Jubin was expelled on Thursday. At an emergency media briefing held by the chairman of the party in Bebeji, Sani Kanti Ranka, along with other party executives had said Jubrin was been expelled  for several offenses, including allegations that he was trying to divide the party and sabotage the administration of Kano State Governor Abdullahi Umar Ganduje.
According to Mr. Ranka, other alleged offenses include Mr. Jibrin's role in bringing forth a parallel party leadership in all 14 wards at the Bebeji local government level.
He also alleged that the embattled representative committed "misconduct" at the party's national level.
In the new Statement released by the State PRO, The Party said:
The party is appealing to the public to disregard that mischief as it sets out to penalize all the members involved in this dispiriting embarrassment and unnecessary confusion among members and in the media.

APC does not and will never tolerate impersonation, abuse of office and wanton vindictiveness by a member who had no authority to make such grave pronouncement, especially at the time we are building a united force to deliver on our promises for the people of Nigeria.

We wish to emphasize that Hon. Jibrin is an essential member of the APC, and his contributions and representations of our interests have never gone unrecognized.
The party promised to deal with mischievous members behind the pronouncement, saying they lacked the authority to do so.
We have received with absolute disappointment rumour of expulsion of Hon. Abdulmumin Jibrin Kofa, a strong pillar of our party, the APC in Kano and Nigeria as a whole. The unfounded report was said to have originated from a member of the party who clearly abused the party's protocols in disseminating that wrong information to the public," the statement read.

that neither the leader of the party in Kano, His Excellency, the executive Governor of Kano, Dr. Abdullahi Umar Ganduje nor the state chairman and state executive committee were consulted or endorsed such mischievous act.