Revealed: Evan The Kidnapper Was Kidnapped In 2015
Details have emerged about how notorious kidnapper Chukwudubem George Onwuamadike a.k.a Evans was abducted in 2015 by another gang of kidnappers.
Evans revealed to police investigators that sometime in 2015, a another gang of kidnappers operating in the eastern part of the country trailed Evans from Nnewi, his hometown while he was cruising in his brand new black latest G-Wagon towards the commercial city of Onitsha in Anambra state.
That was the era when he was terrorising the east with his criminal contemporaries like late Ngwu Ekere Omu, Vampire, Osisikanku and others. He disclosed that when he got to a spot close to Onitsha, the kidnappers intercepted and bundled him into their car and zoomed off towards the Enugu– Onitsha expressway, Vanguard reports.
"When they ended up at a hidden spot which I later knew was inside one of the riverside areas in Anambra State, they brought me out for interrogation. I boldly introduced myself as Evans. Initially, they were shocked but later they started looking at me with scepticism.

"I then asked them the name of their leader and after they reluctantly told me it was ND, short for Ndubisi, I informed them that he was serving a prison term at the Port-Harcourt prisons. That was when they started believing that I was the notorious Evans, widely known in crime circles.

"Nevertheless, they put a call to their leader in Port-Harcourt prison and as soon as they mentioned my name, he ordered them to take me back to where they picked me without delay," he said.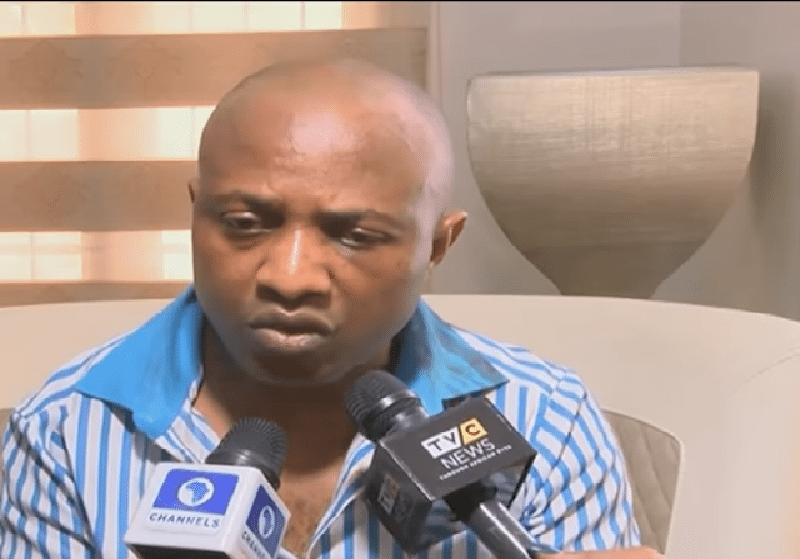 Developing reports on the notorious criminal have disclosed that Evans sister was one of the key persons who provided key information for the police which finally led to his successful arrest.
Evans' younger sister was arrested after her number was identified in one of his special SIM cards, according to the PUNCH. Also, four of his girlfriends were also arrested after they were identified and they all provided valuable information that eventually led to his arrest.
Police sources reveal Evans had three special phones, two of which were expensive Vertu phones that cost N4.6 million. It was these phones he used to call families of his victims to demand for ransom knowing that the calls could not be tracked as it contained anti-tracking devices.
Sources also said he had 126 registered sim cards which he used for his operations. According to a police source:
"He has 11 phones. Two of them are special Vertu phones, which are very difficult to track. He also has a Turaya, which is a satellite phone. It can be used anywhere, including in the bush, on the sea, and desert, where there are no GSM service. In Nigeria, we don't have the capability to track Turaya.

"He said he bought the Virtu phones N4.6m. He used the three phones for his nefarious activities. We succeeded in tracking him through the other phones he has.

"We studied and analysed 126 SIM cards before we caught him. We have about two-page analysis of each of the numbers. He used 125 of those numbers to call his gang members only and used one to call his mother, wife and sister. He said he bought all the SIM cards already registered in Computer Village for N1,500 each.

"We picked his sister, his childhood friend with whom he attended primary school, and four of his girlfriends. They gave us the information that led to his arrest. Evans confirmed that they didn't know he was into kidnapping. Because of that, we granted them bail, while investigations continue."
Mr. Abba Kyari who led the operation for Evans' arrest said this was the toughest operation he had undertaken.
"Evans almost got away with his crimes. No criminal has given me this kind of headache in my career. Not even the case of Godogodo or Vampire. I hardly sleep. Even when I'm in the toilet, I would be analysing over 100 numbers, checking out those he had conversations with. What we have gathered is like a book now.

"But the case was a hard nut to crack until we found something interesting in one particular number. Out of the all the phone lines, it was the only number that he was using to communicate with family members in Nnewi. We followed up on that and he was nailed," Kyari said.