Kogi Voters Begins Collection Of Signature To Recall Senator Dino Melaye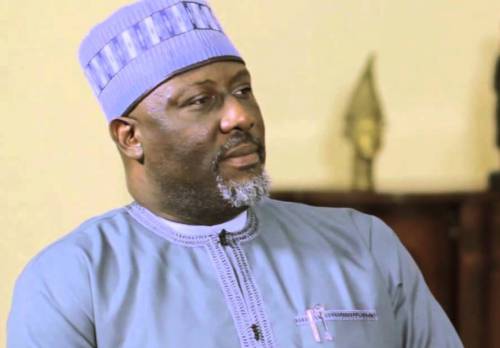 Residents of Kogi state have started the process of recalling Senator Dino Melaye from the Senate.
According to a report by Abusidiqu.com signatures for the recall of Melaye are been collected at the Ansaru Islam Primary School New layout, Lokoja.
This was confirmed in a tweet by the founder of the online newspaper, Abubakar Sidiq Usman.
The new media aide of Governor Yahaya Bello, Gbenga Olorunpomi has also shared pictures of the recall process in Odo Ape area of Kogi state.
One of the respondents of the tweet, tweeting with the handle @ziliyax, however dismissed the report, saying he lives close to the place and nothing of sort is happening there.
Some other respondents said the recall will be a wasteful venture because of the processes involved in carrying it out.
Last weekend, Senator Melaye said those calling for his recall are not members of his constituency.
He made the statement on Sunday, June 4, when he appeared on Politics Today, a political programme on Channels Television.