Dino Melaye: Why Is Magu Still EFCC Boss Despite Rejection By Senate?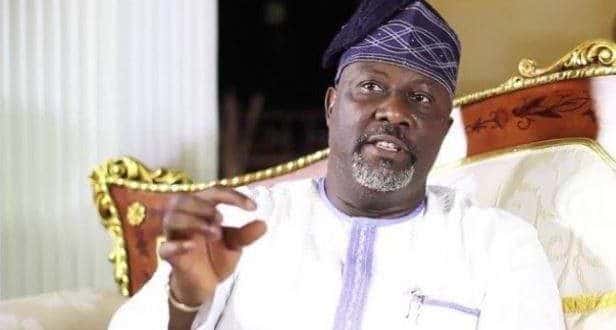 Senator Dino Melaye representing Kogi west, today questioned the motive behind the retaining of Ibrahim Magu, as the acting chairman of the Economic and Financial Crimes Commission (EFCC)  after senate had refused to confirm him.
He cautioned the President against selective application of the rule of law saying what is good for Abubakar Must be good for Nnamdi.
He said "I may be arrested immediately after this programme… prison is built for people and not for animals.
"Posterity will not forgive us when we keep silent in the face of lies and persecution.
"The persecution we went through in the first two years must not continue in the second half. Mr President in leading us in this second half you must put on your seat belt; it is dangerous to drive without a seat belt.
"Where we need to speak the truth as senators, we must speak the truth no matter whose ox is gored. We must begin to identify that there is a uniform law in the federal republic of Nigeria.
"No longer shall we allow the selective application of the law of the land. What is good for Abubakar is good for Nnamdi. Mr President, we have passed some people on the floor of this senate and those people that we have also disqualified by confirmation have been replaced by Mr President.
"That means that the president of the federal republic of Nigeria, Muhammadu Buhari recognises the powers of the senate to confirm.
"Why is Magu still in office? Mr President the truth is the truth, we should not have selective application of the rule of law; one law for everybody. We must as a senate we must preserve the integrity of this institution."
Download NAIJA NEWS app: