Boko Haram Kills 13 In Maiduguri Attacks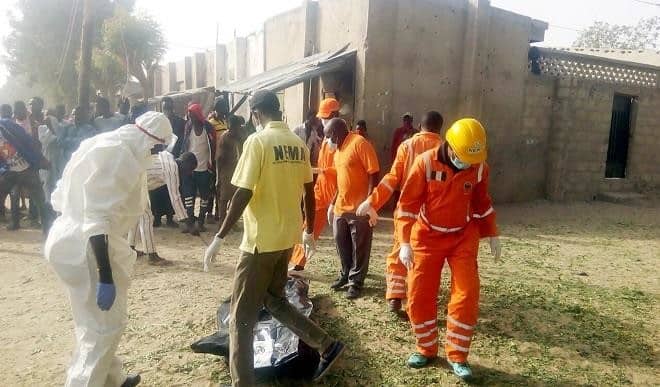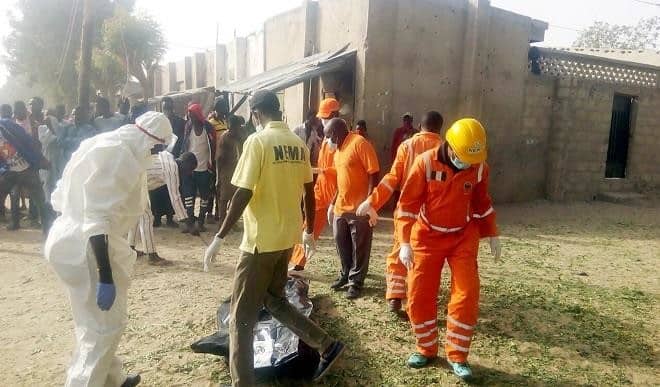 At least 13 people including 3 suicide bombers have been killedwhile 24 others sustained various degrees of injuries in multiple Boko Haram attacks in Borno.
Borno Police Command has confirmed that one of the terrorists captured during an attack at Alidawari Village near Jiddari Polo area is in military detention.
Disclosing this to journalists during a press briefing at the police headquarters in Maiduguri, the Borno State police commissioner, Damian Chukwu said the terrorists who came in through Molai general area, outskirts of Maiduguri metropolis, shot sporadically with AA guns, set fire on some houses and makeshift tents in the neighborhood .
Mr Chukwu said that the police comprising the FSARS, CTU, PMF and others were deployed to the scene to engage the attackers before the military massively mobilised and repelled the attack in a gun duel that lasted for about an hour.
"One of the terrorists captured during the attack is in the custody of the Army. Three terrorists including a suicide bomber were killed in action by the military. Unexploded PBIED Vest on the dead suicide bomber was recovered and rendered safe by Police EOD team," he said.
Chukwu added that three AK 47 rifles, some bombs and hand grenades​ were recovered, adding that one civilian was killed in a stampede while a soldier was reported wounded.
The police Commissioner further confirmed multiple suicide bombs attacks by three suicide bombers in Jere local government area of the state.
According to him, the first explosion occurred in a mosque at Goni kachallari Village, Jere local government in the outskirts of Maiduguri metropolis when Muslim faithful were coming out from the mosque.
"During the attack, the suicide bomber and six others died while 18 other persons were injured. The second suicide bomber detonated his IED within the premises of Chad Basin Development Authority, Maiduguri at 2120hrs same day killing himself and three others.
"The third suicide bomber detonated his IED across the road outside the Chad Basin Development Authority killing himself and one other person. Police EOD team were promptly dispatched to the scenes to sanitize and render the area safe and the injured taken to various hospitals across the state for medical attention ", said Chukwu.
Download NAIJA NEWS app: