Alhaji Killed My Daughter And Offered Us #300,000 – Woman Cries Out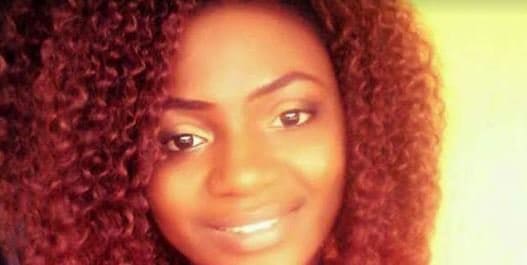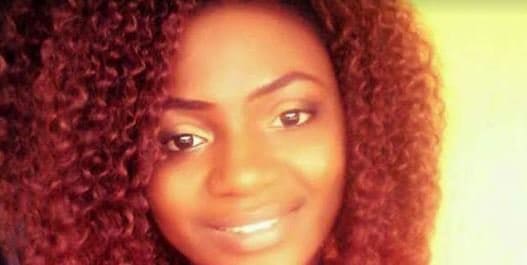 Philomena Odama, is crying for justice after her daughter, Joy Odama was murdered allegedly murdered by one Alhaji Usman Adamu "under the guise of funding her university education" .
In a petition made available to NaijaNews.com, Odama accused some officers of the Nigerian police force in Abuja of shielding Adamu.
She said she last saw her daughter, who was a second-year student of Cross River State University of Technology, on December 20, the day the man reportedly requested that she (Joy) come to his house at Ibro Quarters, Old Karmo village, Abuja – to help look after his sick housemaid.
"On the 18th December 2016, one Elizabeth from Ogoja LGA, Cross River state, who is my daughter's friend visited us and told Joy to accompany her to see one Usman Adamu who she said was a philanthropist that gives scholarship to young students," the petition read.
"Knowing Elizabeth as a long time friend and without any suspicion, she innocently followed her to the said Alhaji's house. On getting there, my daughter called me that the Alhaji wants to see me… that the Alhaji wants to help her with her education with other girls who lives in the neighbourhood who are there with their parents."
She added that two days after, the man called and requested for Joy's assistance at his place of which Joy obliged and went on her permission.
Odma said she got disturbed when her daughter was not picking her calls. She added that all her efforts to reach Adamu on telephone did not yield the desired result until the next day when he answered his call.
The woman said Adamu pretended not to know who she was and even feigned ignorance about Joy.
She said it was later that Nkem Raphael, divisional police officer (DPO) of Karmo police station, informed her that Joy had died and he allegedly threatened her not to make any case.
"On getting to the police station, the DPO informed us that all the girls that went to Alhaji's house are all unconscious; that one is not responding to treatment while the others are responding. We requested to see Joy but we were turned down and asked to come back the next day," she said.
"The next day I went back to the police station in the company of relatives and a lawyer who is a close family friend. To my utter shock, I was told that my daughter was dead and had been taken to the mortuary.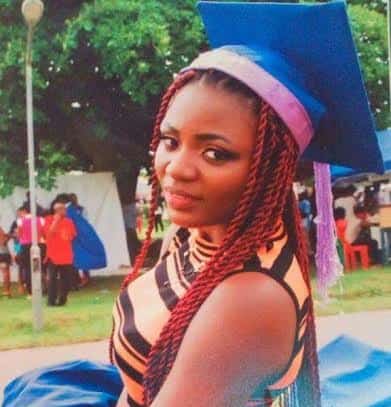 "We asked to know how, why and what led to Joy's death and the DPO declined further comments. Our lawyer asked if the Alhaji had been arrested but he bluntly told us that as far he was concerned, Alhaji was not culpable, no crime had been committed, that my daughter died a natural death and he cannot arrest Usman Adamu.
"He told the lawyer to take the matter to his superiors but that he had already informed them about the matter and as far as they were concerned, Alhaji could not be arrested.
Odama said the DPO directed her to the Federal Medical Center, Airport road, Abuja, where he said her daughter's corpse was deposited.
The woman revealed that she was informed that her child's body had been embalmed.
"When we asked why my daughter's body was embalmed without our knowledge, one of the attendants confided in us that Usman Adamu first brought the dead body in the early hours of December 21, claiming to be the father of the girl," she said.
"But on seeing the body, they suspected foul play and insisted that they will not admit the body until they see a police or doctor's report.
"He left and came back with Nkem Raphael, the DPO, who ordered them to immediately embalm the body. We also discovered that the other girls the DPO claimed were on admission in the hospital were not there."
Odama said when she went back to the station, she met Martha, one of the girls who was supposed to meet Adamu, but could not make it on the day he called her.
"Martha explained how she was not able to visit the man on that day, and how she went the next day," Odama said.
"She said she saw my daughter lying lifeless on the floor and the other girls were stooling and vomiting. She became afraid and tried to run out of the house but Alhaji and some [persons] inside the house held her back and brought her to the police station.
"When I was about asking her further questions, some policemen shouted at her to stop talking and whisked her away."
Odama said she inquired from the DPO why her child was embalmed without her  consent, but that he reiterated his initial position and "bluntly told us not to pursue this case further, that he would advise us to dialogue with Usman Adamu for our daughter's burial.
"He insisted that he had nothing more to do with us until we agreed to meet with the Alhaji."
She said reluctantly she agreed to meet with the man and on the fixed date, but that she went with a lawyer.
"We were at the police station with our lawyer but on sighting the lawyer, the DPO lied that the meeting had been postponed. When the lawyer asked why, he said that the Alhaji was not around and that his number is not connecting, that he will call the lawyer and inform her of the next date for the meeting.
When the lawyer asked why, he said that the Alhaji was not around and that his number was not connecting, that he would call the lawyer and inform her of the next date of the meeting.
"Immediately the lawyer left, the DPO quickly called us inside his office and we were so surprised to see Usman Adamu sitting right there. The DPO told us to put off our phones and drop it on his desk, that he does not want the meeting to be recorded. In attendance was the DPO and Michael Obiora, a police inspector.
"The DPO was the first to speak. He said if we knew what was good for us, we should agree to whatever the Alhaji will offer us and desist from further pursuing this matter. Adamu then offered to settle the matter with N300,000 and we became infuriated, and there after which we briefed the lawyer.
"The lawyer insisted that further investigation be carried out. The DPO again called for a second meeting where we met with Umoru Usman Shehu; an assistant inspector general of police in charge of intelligence at force headquarters.
"Umoru told us bluntly also that investigation in this matter had been closed and could not be reopened. He asked Adamu to add an additional N100,000 to his initial offer but Adamu told us harshly that, that was the best he could do and that it was his final decision.
"At this point, apparently sensing the threat in his tone, a family friend present called us aside and advised that we collect the money to give them a false belief that we had agreed to their terms while we go home and think of the next line of action, including having it as an exhibit."
Udama said it was obvious that Adamu had people in high places within the Nigerian police force "and have connived with them to deny our poor family justice".
She appealed for the intervention of the federal government, claiming that Joy "is not the first girl that Adamu killed on the pretext of rendering help."
Manzah Anjuguri, police spokesman in the federal capital territory (FCT ), could not be reached for comments as he neither answered his calls nor responded to the text message sent.