10 LUTH resident doctors reportedly injured during clash with security officers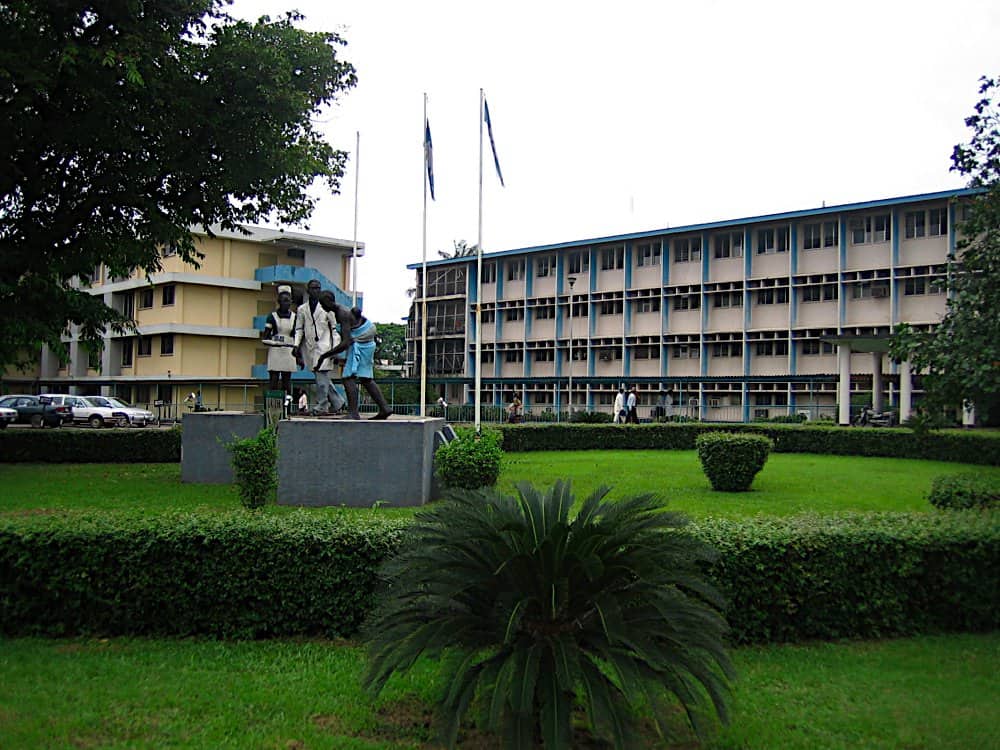 Ten members of the Association of Resident Doctors (ARD) in the Lagos University Teaching Hospital (LUTH), were allegedly injured by some security men during a clash in the hospital.
Adebayo Sekunmade, president of the association, disclosed this to reporters during a news conference.
He said the doctors sustained injuries when they attempted to take over their secretariat from the security men stationed there by the management of LUTH.
So today, security men tried to tase(r)/beat doctors in LUTH. Tueh!!!!

— Dr Weirdo. (@BodieLowber) May 31, 2017

Sekunmade told journalists that one of his members was inside the ARD's secretariat at 2am on Tuesday but the security men ordered him out and locked it up.
"We decided to monitor developments around the secretariat after the incident. On Wednesday morning, we saw the security men loading our belongings from there into a waiting bus," he said.
"When we confronted them, they said that they were directed to lock up the secretariat by the management of LUTH.
"We went to the chief medical director's office for dialogue but he refused to attend to us. He, however, directed us to the chairman of the Medical Advisory Committee (CMAC) of LUTH."
Sekunmade said Olufemi Fasanmade, the CMAC, told them that the management of LUTH was retrieving the secretariat from the association.
He said he demanded a court order from Fasanmade to justify his action but he could not present it.
When contacted, the CMAC told journalists that six months ago, the management of LUTH gave ARD a letter asking it to vacate the building serving as its secretariat.
"Nine days ago; we gave them another letter as a reminder to leave the building but they refused, and we decided to lock up the place," he said.
Fasanmade said the association should not have found it hard to vacate one of the seven accommodations it had within the hospital complex.
He said that the management wanted to use it for an important purpose.
"The doctors wanted to forcefully enter the building on Wednesday's morning and LUTH's security men had to disallow them."
Just saw a video of LUTH security guys beating up doctors, and attempting to force their way to the LUTH ARD secretariat.

— DocMuffy (@muffylee5) May 31, 2017
Fasanmade said the doctors resorted to attacking the security officials.
"We had to invite some police officers from the Ilasamaja and Bode Thomas Police Stations to secure the building and other LUTH's belongings," he said.
"Some of the injured security officials are in the hospital wards receiving treatment."
Watch A video of the clash below:
LUTH idiaraba is locked down due to a face off between resident doctors and management. Some doctors were injured in the process pic.twitter.com/Pcm7MQa7Vk

— Ohi Odiai (@ohibaba) May 31, 2017
Source: Naija News