82 freed Chibok girls transfered to rehabilitation camp
The Department of State Services (DSS) has handed over the 82 recently freed Chibok schoolgirls to the ministry of women affairs for rehabilitation.
Ever since they regained freedom, the girls have been with the security agency, where they were made to undergo several medical tests and treatment.
The girls spent three years in captivity and were only freed after the federal government negotiated with their captors.
Details of the negotiation have not been made public, but the government admitted that some Boko Haram commanders were swapped with the victims.
There were reports of ransom being paid but the government denied giving money to the sect.
Girls usually released from captivity are not reunited with their family immediately.Peter Joseph, the uncle of one of the 21 Chibok schoolgirls released by Boko Haram in October 2016, says the rehabilitation camp of the government is "just like another prison".
Those freed in October are still in a rehabilitation camp, even though their family members have been complaining about being denied access to them.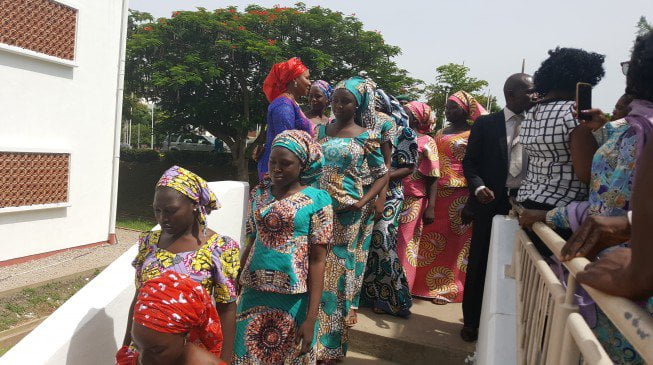 Recall that Peter Joseph, an uncle to one of the 21 Chibok schoolgirls said he had not been given free access to see his niece, Sarah, since she regained freedom six months ago.
"We were very happy to learn of the news that she was released last October,"
"But we are not very much impressed with the way the government is handling the whole rehabilitation process".
"Since her release I've only got to meet her just once, last year December, that was the only time I met her"
"We are not aware of how the rehabilitation process in going on, nobody is allowed to see them. So, it's like another imprisonment, but this one has to do with the government."
Joseph revealed that there were set time limits on visits, and many topics – like her experience as a prisoner – were off limits.
He said he calls her often, but that she is only allowed to talk for two-three minutes before being cut off.
Joseph said his niece told him that "only females can sneak in to see them sometimes but males are not allowed into the compound."