Behold Macdella Cooper The Only Woman Contesting Liberia As President
The race for the Liberia's presidential election has started and one of Africa's three elected female heads of state, Ellen Johnson Sirleaf, is set to be replaced after October 10, 2017 election date draws nearer.
Among over 20 candidates who are all men, one woman with little political experience stands strong as she hopes to become the continent's fourth elected female head of state.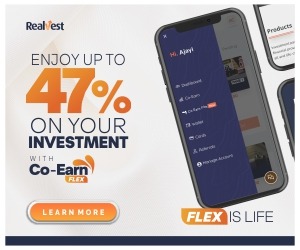 Women have done it and another woman will do it again! #LetsGoLiberia #MacDellaIsChange #BetterThanThis

— MacdellaCooper (@MacdellaCooper) May 11, 2017
40-year-old former model and philanthropist MacDella Cooper is rubbing shoulders with veteran politicians who want to direct the affairs of Africa's oldest republic state.
Since she announced her presidential ambition in October last year under the ticket of her party, Union of Liberian Democrats (ULD), MacDella Cooper has campaigned across the country guided by her "five-star platform of hope and reform": free education, universal healthcare, electricity in every home, decentralization and land ownership.
MONROVIA — The Union of Liberian Democrats convention formally nominated Amb. MacDella Cooper for president on Saturday, April 22, 2017…. pic.twitter.com/y9AtqAFC4M

— MacdellaCooper (@MacdellaCooper) April 25, 2017
"Our nation still grapples with huge challenges … While I would hasten to acknowledge the significant progress made by this government in terms of socioeconomic transformation; the task to improve the lives of our people is far from completion," she said on her campaign website.
Our nation is at a critical cross roads. We are going through the worst recession in our nation's history… pic.twitter.com/aAtZzB5Vgt

— MacdellaCooper (@MacdellaCooper) April 27, 2017
She founded the MacDella Cooper Foundation in 2003 and returned to Liberia from her base in the United States in 2005 to offer education, health and economic support for orphaned children, women and the youth of Liberia.
Taste of War
MacDella Cooper was 13 years old and living in Monrovia when the 14-year civil war spread to the capital in 1990.
Without documentation, she was left behind in Monrovia with her two older brothers, aged 14 and 16, who together successfully reached Ivory Coast by foot through bushes, she narrated her story to business journal International Business Times last year.
With the help of her mother, who had earlier escaped to the United States with some of her siblings, young MacDella reunited with her family in New Jersey in 1993 when she was 16.
She enrolled in school and later earned a degree in Electronic Communications.
Career
MacDella Cooper ventured into the fashion industry as a successful runway model in New York and fashion coordinator for fashion brand Ralph Lauren.
Family
MacDella Cooper has three children with three men including American businessman Richard Parsons and her opponent, football legend turned politician Senator George Weah – who is leading a coalition of three parties.
George Weah run for president in 2005 losing to Sirleaf in the second round of voting. In 2011 he run again as a vice-presidential candidate on the ticket of Winston Tubman but failed.
"I'm a new breed of politicians that believe politics is just an idea … George Weah is a very good friend, so is Alex Cummings, so with Joseph Boakai, everybody else in the race. I have no enemies; everybody is my friend," she told the Voice of America in an interview last week.
.MacdellaCooper Liberian Pres. Candidate talk abt her work helping women and children. pic.twitter.com/MINnVfFsDO

— Straight Talk Africa (VOAShaka) May 17, 2017
She once said in a 2014 interview when she was with George Weah that: "He's going to be the next president of Liberia. You have a future first lady here".
October 10, 2017 Elections
Currently, 22 candidates have expressed interest in contesting in the general elections as President Ellen Johnson Sirleaf ends her two-term mandate.
If elected, MacDella Cooper will be the 25th President of Liberia and will serve a six-year term which can be renewed once.
Thank God for another VICTORIOUS day. The enemy of progress will not prevail.CHANGE has come and folks are going to have to get used to it. pic.twitter.com/pjTZChJbt6

— MacdellaCooper (@MacdellaCooper) May 11, 2017
Source: Naija News