EFCC: How to be a whistle blower in Nigeria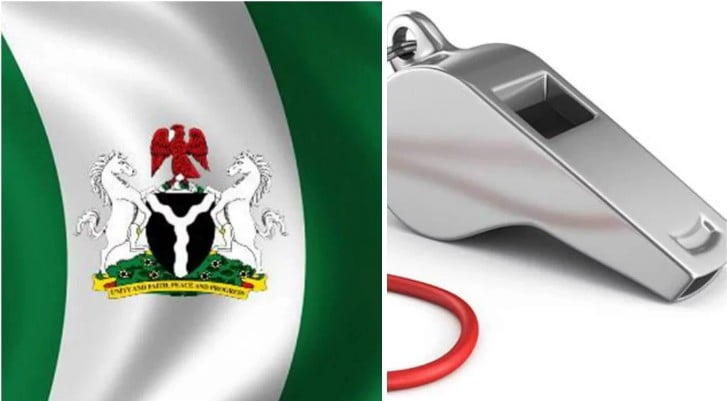 Since Nigerian government launched the whistle blower policy in its fight against corruption, The policy has been yielding positive fruits and Nigerians have fully welcomed the idea of whistle blowing.
The whistle blowing policy according to the Minister of Information and Culture, Lai Mohammed said in February that the largest amount recovered due to the policy over N46bn.
A whistleblower , on Wednesday, April 12, led the Economic and Financial Crimes Commission (EFCC) to a home in Ikoyi, Lagos where about $50 million was found hidden in fireproof safes.
Here are seven things you should know about the government's whistleblower policy:
A whistleblower is expected to provide information on cases of mismanagement of public funds and assets, financial malpractice or fraud, bribery and corruption among other things.

The policy does not apply to personal matters concerning private contracts or agreements.

A whistleblower can submit information through an online portal on the ministry of finance website by email or by phone.

A whistleblower may choose to remain anonymous while providing information and is also entitled to protection.

A whistleblower is also entitled to a financial reward. If funds are voluntarily returned due to information provided by the whistleblower, he may be entitled to between 2.5 percent and 5 percent of the amount recovered.

The whistleblower must provide the government with exclusive information that it does not already have and could not have obtained from any other public source.

A whistle-blower who gives false or misleading information will be liable to investigation and possible prosecution.
To Blow The Whistle Visit Federal Ministry of Finance (FMF) Whistle blowing Platform
Access the platform by clicking here.