82 Chibok girls to meet their parents Friday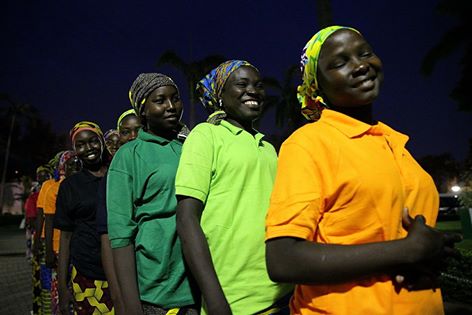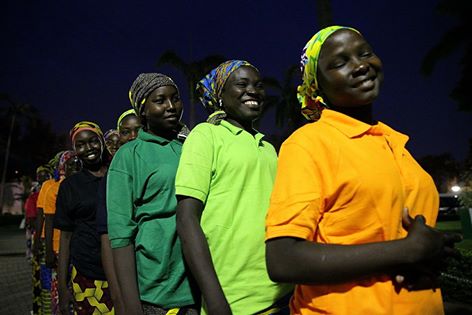 Parents of the 82 Chibok schoolgirls, recently freed by Boko Haram, are expected to be re-united with their daughters this Friday.
The parents were invited to Abuja by the Federal Government.
Some Chibok representatives, who met with the Federal Government last week, were given photographs of the girls while the representatives handed over the pictures of the released girls to the parents in Chibok for identification.
It was learnt that the concerned parents had been able to identify the girls and were therefore asked to come to Abuja to meet the girls on Friday.
Tsambido stated, "Many of the parents have identified their children through the photos and I was told that they are coming on Friday."
When asked if the Federal Government would be sponsoring the trip, Tsambido said, "I don't know. What the parents told me was that they were asked to come on Friday. I didn't ask if the government would sponsor the trip but usually, the government sponsors such trips."
The invitation  by FG was also confirmed by on of the guardians of the rescued girls, Yahi Dwata
Dwata, whose niece, Comfort Bulus, is among the rescued girls, said, "It is true. I have received word from parents in Chibok that the government asked them to come on Friday. I will also be in Abuja on Friday."
The Minister of Women Affairs, Aisha Alhassan, who is coordinating the rehabilitation of the Chibok girls, could not be reached on the telephone as she did not return calls to her telephone while she had yet to respond to a text message as of the time of filing this report.