North will insist on two terms if Osinbajo takes over before 2019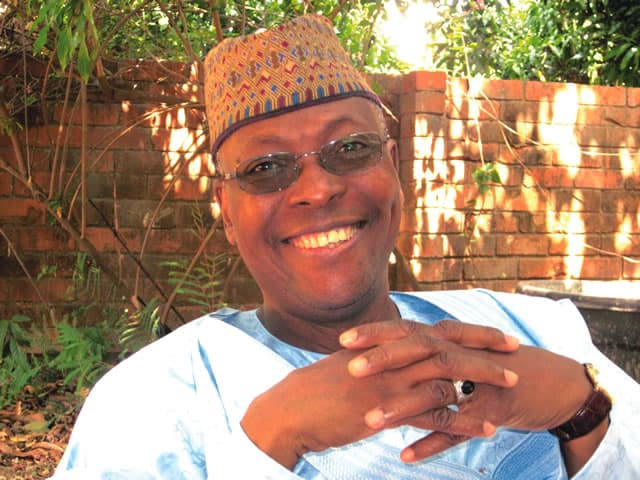 Junaid Mohammed, a member of the house of representatives in the second republic, says the north will insist on two tenures should President Muhammadu Buhari be unable to complete his current term in office.
Mohammed said this known in an interview with PUNCH on Sunday.
This is coming on the heels of pressure on Buhari to step down on the account of his ill-health.
The president is currently on a medical vacation to the UK after handing over to Yemi Osinbajo, his deputy.
But Mohammed said if Osinbajo takes over from Buhari before his tenure elapses, power should return to the northern region "for a solid eight to ten years".
"One thing I know is that, if Osinbajo becomes the president from whatever date to 2019, he cannot contest that position again," he said.
"This was the understanding that was reached with Jonathan Goodluck (with the PDP) and he reneged on it and nearly threw the country into a civil war. This time around, those, whether from the north, south-south, south-west or south-east, who sign agreements with whomever, must make such public.
"They should also state the time when this agreement will come into force. We cannot now avoid the constitution. If there is the need to follow the constitution, we must follow the letter and spirit of the constitution – that is up till 2019.
"Beyond that, power should come back to where Buhari comes from and remain there for a solid eight to 10 years – unless in running for a second term the person loses re-election. There is nothing one can do about that."
He also said it is important for Buhari to make public the true state of his health.
According to him, some persons have attempted using the president's health as a propaganda "to present him as a superman, who cannot be sick".
"In the situation we have found ourselves, Buhari is a public property," he added.
"He is the president of Nigeria. People are concerned about the well-being and state of health of the president of close to 200 million people. They are worried about what is being said concerning the state of being of the president they freely elected – the situation needs to be properly managed.
"You don't leave the management of such information to the hands of two small boys who don't even know the formulae for water to start talking about important medical issues."