President Buhari refers to Osinbajo as 'coordinator' not Acting President in his letter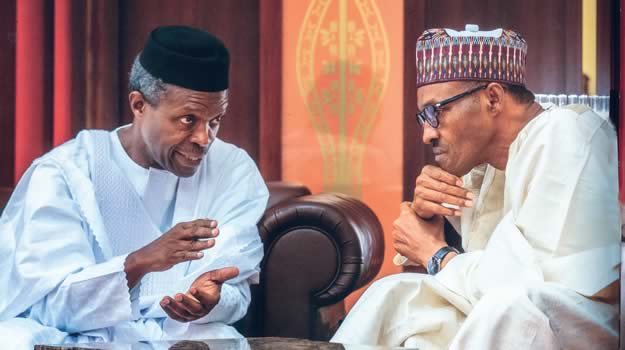 President Muhammadu Buhari says Vice President Yemi Osinbajo will "coordinate" the nation's affairs while he is abroad for medical treatment.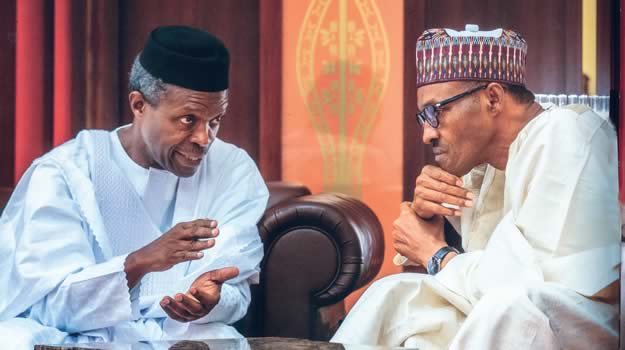 A letter sent by the president to the Senate, notifying lawmakers of his trip, however raised questions Tuesday about Mr. Osinbajo's powers after Mr. Buhari failed to address him as "acting president".
Mr. Buhari left Nigeria Sunday night, shortly after receiving 82 Chibok girls who regained freedom after three years in Boko Haram captivity.
Since coming to power in May 2015, it is the fourth time Mr. Osinbajo would be acting on behalf of the president.
Mr. Buhari has won praises for promptly handing over power before embarking on each trip.
This time, the president said his stay in the United Kingdom would be determined by his doctors.
But his latest correspondence to the Senate, read by the Senate president, Bukola Saraki, was questioned by a Senator who argued that Mr. Osinbajo should have been designated "acting president".
Mao Ohabunwa, a Peoples Democratic Party senator, representing Abia North, said it was not proper to name the vice president "coordinator" of the nation's affairs.
He was however ruled out of order by Mr. Saraki, after the Senate Leader, Ahmed Lawan, defended Mr. Buhari, citing Section 145 of the 1999 Constitution.
That section says, "Whenever the President transmits to the President of the Senate and the Speaker of the House of Representatives a written declaration that he is proceeding on vacation or that he is otherwise unable to discharge the functions of his office, until he transmits to them a written declaration to the contrary such functions shall be discharged by the Vice-President as Acting President."
Download NAIJA NEWS app: