Obanikoro: The Prodigal Son Repents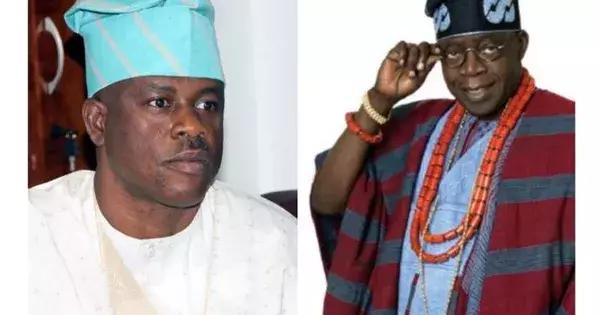 Please disregard the report. It is a lie from the pit of hell. Joining APC? That is the last thing I will ever do – Musiliu Obanikoro, February 2017.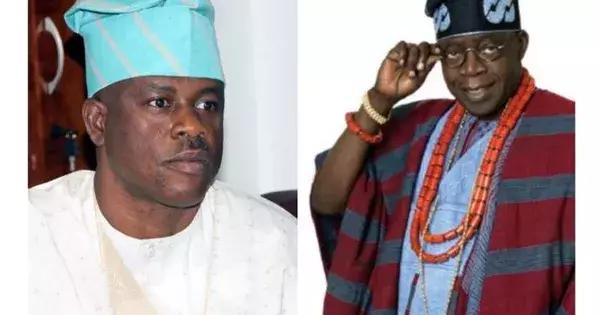 The above quote was the response given by Senator Musiliu Obanikoro in February when rumours were rife that the former Minister of State (Defence) is making a comeback to the All Progressives Congress (APC) after six lawmakers in the Lagos State House of Assembly renounced their membership of the Peoples Democratic Party (PDP) and pitched their tent with APC.
Shortly after the defection of the lawmakers which include Akeem Bello (Amuwo Odofin II) who was Minority Leader, Mosunmola Sangodara (Surulere II), Jude Idimogu (Oshodi/Isolo II), Dayo Famakinwa (Ajeromi Ifelodun II), Oluwa Fatai (Ajeromi/Ifelodun I) and Olusola Sokunle (Oshodi/Isolo I) to APC, a chieftain of the party had said some of the lawmakers are loyal to Obanikoro and that the party will do all it can to lure the former Ambassador to Ghana to its fold.
According to him " We know Senator Obanikoro cannot last long in the PDP. His body is just in the party, his mind is in the APC, the party of the progressives. He only left our party for the APC because they promised him heaven on earth if he can leave the then Alliance for Democracy (AD) for the PDP. Now that the game is over, he is free to return to his original home base".
"Some of these lawmakers who just defected to APC are Obanikoro's supporters. Aside the lawmakers, other leaders of the party who are supporters of Obanikoro have also joined. So, it is just a matter of time before he (Obanikoro) returns".
However, Obanikoro, who spoke in a statement by his media aide, Jonathan Eze said joining APC is the last thing he will ever do.
Now, it seems the story has changed as Koro as he is fondly called by his teeming supporters has concluded arrangements to join the party he left 13 years ago after he dumped AD in December 17, 2004 for the then ruling party, PDP.
Elected under the platform of AD to represent Lagos Central Senatorial District (currently being represented by Tinubu's wife, Oluremi) in 2003, Obanikoro less than two years in the Senate decided to pitch his tent with the PDP after, according to a political analyst "the party lured him to join the party at the centre and stop playing regional politics".
In the last one week, rumours are rife that Koro has been making overtures to leaders of the APC as part of efforts towards his joining the party and that barring last minute changes, the former governorship candidate of the PDP in the 2007 general elections will join APC in a matter of days.
According to sources within the ruling party in Lagos State, leaders of the APC will be discussing the defection plan of Obanikoro this week. The decision to look into his request to join the party followed what some sources described as a positive nod from the national leader of the party, Asiwaju Bola Ahmed Tinubu. It was however gathered that Tinubu initially showed reluctance to Obanikoro's return to his political camp which he deserted over a decade ago to join the then ruling PDP. But the national leader soft pedaled on his stance after the former Minister reached out to some prominent Lagosians to intercede on his behalf before Tinubu.
It was gathered that Tinubu eventually agreed to meet with his erstwhile godson after much pleading.
"It was after the two met that Obanikoro started getting good response from APC leaders in his quest to join the party. Many prominent Lagosians, including monarchs and business moguls, intervened on his behalf".
"And when he met Asiwaju, he apologized profusely for his past misdeeds and political miscalculations. You know Asiwaju has a large heart. It appears he forgave him and gave a positive nod to his quest to join the APC".
Following that, Obanikoro met and discussed with several other party leaders. "It is likely that the party leadership will formally discuss his request to join the APC this week. It is most likely that he will be considered positively. On his part, the former Minister is not leaving anybody in doubt that he is ready to join the ruling party. There are even talks that he nurses a return to the senate on the platform of the APC come 2019,"
When asked if the APC would be willing to receive Obanikoro if he defected from the PDP, the Lagos state chapter through its spokeman, Joe Igbokwe said, "Obanikoro knows the best step that will favour him. If he feels his over 10 years away from our party is regretful, he is free to return, we cannot reject him."
Also confirming the move, Obanikoro who spoke through one of his aides said though he has not formally joined the APC, "there is a high probability that he will join the party because talks is already in advanced stage and the APC family especially in Lagos are eager to welcome him into their fold".
Reacting to the development, a former Minister of Aviation, Chief Femi Fani-Kayode who himself defected from PDP to APC in 2013 and later returned to PDP in 2014 said he is saddened by Obanikoro's decision to join the APC.
In a statement on Sunday, Fani-Kayode said; "My brother Musiliu Obanikoro's decision to join the APC irks and saddens me. I say this because I have always loved him and I care. You cannot fight evil by joining it. You cannot bring light by entering the darkness. You cannot find joy by partaking in the bread of sorrows.
"You cannot run away in the heat of battle. You must have the courage of your convictions. Where is your honor? Where is your strength? Where is your dignity? Where is your self-respect? Where is your sense of self-worth?
"You and I are royalty. We are Princes and Kings and children of the Living God. We were taught and brought up to fight to the end and never to bow to the enemy. We were taught never to flinch before oppression. We were taught never to give in to our worst fears and to those who hate us and who despise our people. We were taught never to crawl on the floor and be slaves to our fellow men.
"Always remember that rebellion against a tyrant is an act of obedience to God. They may have today but tomorrow belongs to us. Finally take note of this: if you are not ready to die for something then you are not worthy of living for anything.
"I would rather die a free man than live a slave. And as long as I live the Yoruba, nay the south, shall offer some form of resistance to our collective oppressors and as surely as God lives we shall never be slaves."
Many observers are however wondering what become of Obanikoro's case with the Economic and Financial Crimes Commission (EFCC). He was alleged to have embezzled money from about N4.7 billion arms fund meant for procurement of weapons for the Nigerian military to combat insurgency in Nigeria.
The EFCC reportedly traced funds allegedly linked to the arms fund to the bank account of Sylvan McNamara Limited, a company in which the former minister's two sons, Ibrahim Babajide and Gbolahan Olatunde Obanikoro had stakes.
He recently filed a N100mil¬lion fundamental rights enforcement suit against the EFCC. The case was dismissed last week by Justice Abdulaziz Anka of the Federal High Court, Lagos for being incompetent.
Following rumours of his planned defection, many are wondering if he will be pronounced a saint and given a soft-landing by the anti-graft agency.
Download NAIJA NEWS app: