Six military helicopters sent to pick Chibok girls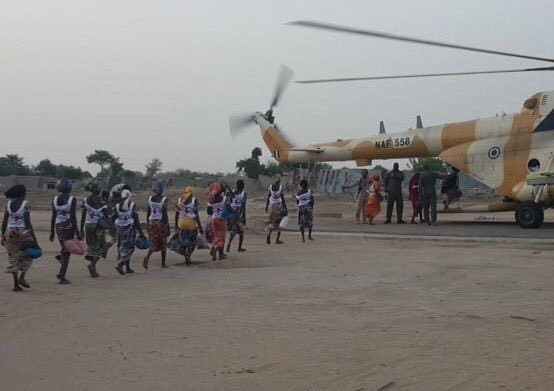 Naija News just learnt that six military helicopters have been dispatched from Maiduguri to Banki to lift 82 Chibok girls just released by Boko Haram.
The rescued girls reportedly left Maiduguri air force base as early as 5am on Sunday, heading to the southeastern town in Borno state.
The military copters would be used to bring the girls to Maiduguri air force base.
He said screening and evacuation of the girls is ongoing under the supervision of some non-governmental organisations that have helped in the negotiation process that saw to the release of the girls.
The girls are expected to arrive Maiduguri before noon.
They are also expected to be received by top Borno state government officials.
Thereafter, the girls will be moved to Abuja where they will be received by President Muhammadu Buhari.