Celebration in Chibok over freed' of schoolgirls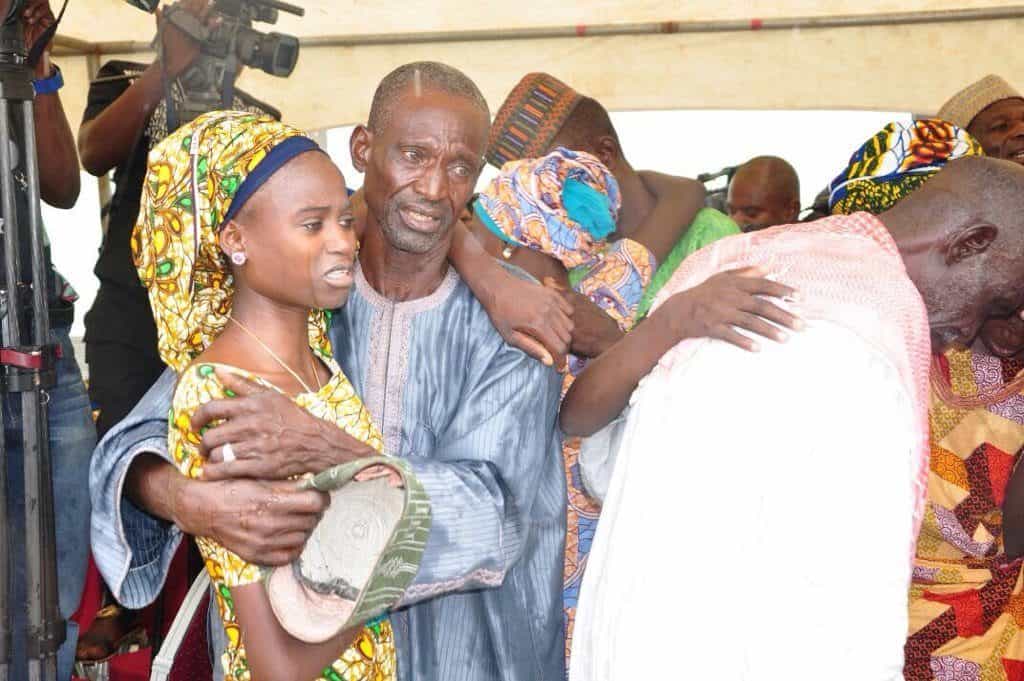 The Chibok communities in southern Borno has been enveloped in jubilation since they heard the news of the release of 82 students abducted from Government Secondary School in the town.
Chibok School girls were abducted by Boko Haram insurgents on April 14, 2014.
The federal government has been involved dialog with the sect, which led to the freedom of some of the girls.
However, on Saturday, there were reports that a new set had been released and that they were at Banki, a town in Borno.
Naija News learnt that this news brought about massive jubilation across communities like Ymir Ali, Njoma, Gwandan Rimirgu, Mikabu as well as Chanchan Bulguma in Askira Uba in the southern part of the state
Muhammad Askira, national secretary of Kibaku area development association (KADA), a Chibok socio-cultural group, said the report renewed the hope of the people.
"We the people of Chibok have a course to celebrate. We are yet to see our daughters, but this has renewed our hope that President Buhari is committed to rescuing our parent," he said.
On April 14, 2014, 276 girls were abducted. 81 have since regained freedom.
The military authorities are yet to confirm the latest release.