You are a hypocrite, Edwin Clark slams Obasanjo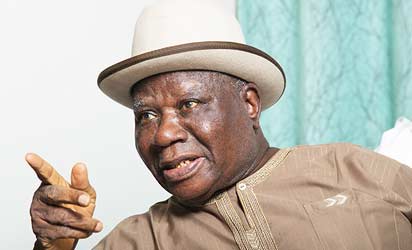 Edwin Clark, Ijaw national leader, says former president Olusegun Obasanjo is an hypocrite.
Clark slammed Obasanjoover his criticism of Goodluck Jonathan in 'Against The Run of Play', a book written by Olusegun Adeniyi.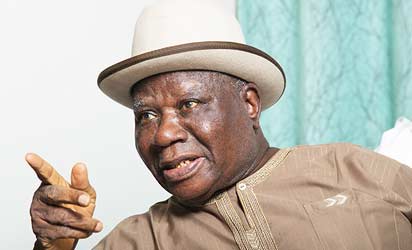 Clark, in a statement on Wednesday, said Obasanjo has an agenda to incite Nigerians against Ijaw leaders and the immediate past president.
He said: "In your narration in Adeniyi's new book, there is nothing you said which you did not say in your false and self-aggrandised book containing assertions and character which you do not possess, yet you are assassinating the character and libeling patriotic and decent leaders and people of Nigeria, including innocent late President Yar'Adua and former President Goodluck Jonathan.
"Dr Jonathan was my candidate and I have a right to campaign for him and there was nothing that we said to infuriate or insult anyone as you are falsely and maliciously impressing on Nigerians."
The Ijaw leader said Obasanjo is a man who cannot be trusted by Nigerians, saying he's always after the "downfall of others".
"Isn't it just hypocritical that you mentioned zoning as one of the areas where you hated Jonathan? You served Nigeria as a head of state from 1976 to 1979 before you handed over to President Shehu Shagari. Then you came back in 1999 and served Nigeria for eight years in two terms as an elected President, again you said you wanted a third term and spent Nigerian money in lobbying for a third term," he said.
"At that time, zoning did not occur to you. You are a hypocrite I say again, always wanting the downfall of others. You are a man who should not be believed by any Nigerian. You parade yourself all over the country and world as a saint and the best President Nigeria has ever had. What a fraudulent claim."
Clark also asked Obasanjo to substantiate his claim that Jonathan mismanaged the Boko Haram crisis while his cronies profited from the insurgency.
"Another criticism you made against Jonathan was Jonathan's way of handling Boko Haram and that Jonathan was not interested in accountability and that if Jonathan was therefore allowed to continue in 2015 it would no doubt damage the whole country," he said.
"And that Jonathan and his people turned Boko Haram into an industry for making money. I think this is very uncharitable…, you should name how Jonathan and his people turned Boko Haram into a money-making industry and who are his people that benefited from that industry?"
Download NAIJA NEWS app: