Breaking: Ex Governor Sule Lamido Rejects Bail Conditions, Remanded In Prison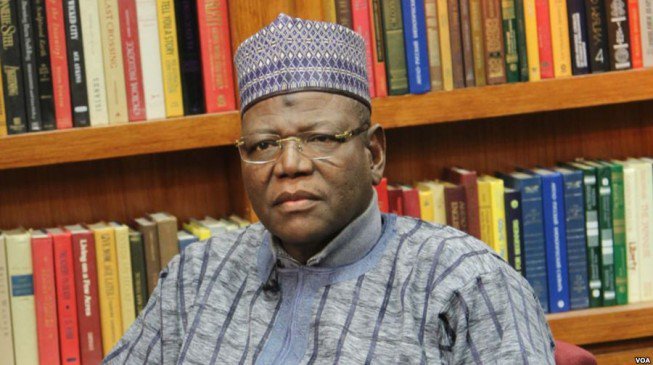 Former Jigawa Governor Sule lamido who was arrested by police on the order of Jigawa State government for inciting violence has rejected his bail condition.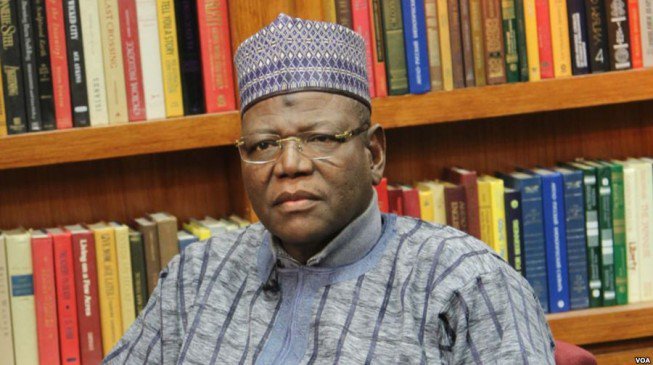 Yesterday he was granted bail, but rejected the bail Condition, hence his continue stay in Police detention.
Below are the bail conditions.
1) He Must Not Grant Press Interviews Or Make Public Statements For Three Months,
2) He must Not Attend public gatherings,
3) He must not Converge Political Meetings Within Jigawa State For Three months.
But Lamido Rejected them Outrightly And He Was Remanded.
What is everything turning into.
According to the Government below are lamido inciting statement.
The former governor was alleged to have urged his people to rise up against any arrangements to favour a particular political party in the forthcoming election in the state.
Alhaji Sule Lamido, also states that the dismal performance of the APC in the state will give the PDP upper hand in the forthcoming local government election in the state.
Heavily armed policemen on Tuesday in Dutse, Jigawa State capital, fired teargas canisters at a crowd that gathered at the Chief Magistrate Court Two for the arraignment of former governor Sule Lamido, who is being tried for making inciting remarks.
Counsel for the Jigawa State Government, Ikenna Ekpunobi, insisted that Lamido should not be granted bail until investigation was completed.
Emphasising that Lamido was charged with disturbing public peace and inciting public disturbance, Ekpunobi argued that the allegations were contrary to the provisions of the Criminal Code of Jigawa State.
However, Lamido's counsel, Felix Osimerah, quoting Section 36, sub-section 5 of the 1999 Constitution, argued that Lamido should be presumed innocent even as he stressed that the offences were bailable.
Furthermore, he submitted that granting Lamido bail would avail him the opportunity to prepare his defence.
After listening to both the arguments of the defence and the plaintiff, the Chief Magistrate, Usman Laamin, adjourned hearing till Thursday for further hearing.
Moments after the court proceeding ended, Lamido was driven to Kiyawa prison amidst tight security.