Troop kills Ossy Ibori 'leader of militants' who killed army captain in Ikorodu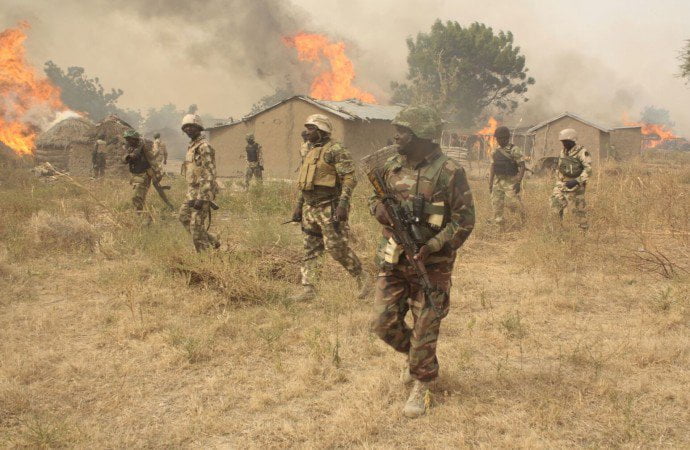 A militant leader, Ossy Ibori, has been gunned down by troops of Operation Delta Safe.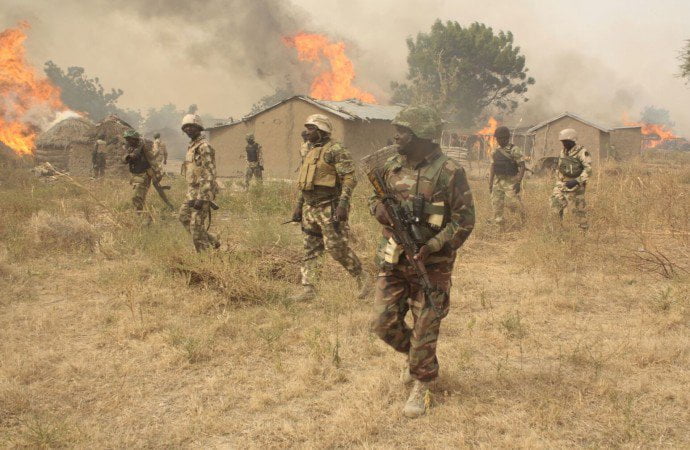 Late Ibori allegedly killed an army captain and five policemen in the Ikorodu area of Lagos state.
Abubakar Abdullahi, a spokesman for the army disclosed this on Monday, saying Ibori met his waterloo when his men attacked soldiers in Ajakpa, Ese-Odo local government area of Ondo state.
Abdullahi said Ibori's corpse was identified by some residents of Ajakpa, revealing that one soldier died as a result of duel with the militants, and that three others sustained gunshot wounds.
"Troops of Operation Delta Safe in line with its mandate to rid Niger Delta of all criminal acts of militancy and kidnapping in a special operation repelled an attack on troops location around Ajakpa community in the creeks of southern Ondo state last night," the statement by Abdullahi read.
"The attack was led by one notorious gang leader, Ossy Ibori with a hideout at Ajakpa, Ese-Odo local government area of Ondo state.
"The leader was gunned down during the gun duel, along with some of his gang members. His body was identified by some of the locals in the area. While the search for other criminals who jumped into the water with gunshot wounds is ongoing, troops had recovered one AK-47 Rifle and four Magazines.
"It could be recalled that criminal gangs led by late Ossy Ibori have been terrorising parts of Lagos, Ogun and Ondo states prior to this operation. They committed many atrocities threatening the peace and security of the general areas.
"Last month, the gang killed an army captain and two policemen at Ikorodu. Also late last year, abducted students and staff of a secondary school. The criminals in addition, carried out several attacks at Ese-Odo community around Ajakpa, Safarogbo and Balowo areas.
"The need to flush them out from their hideout became necessary to ensure peace and security in Ondo state. Sadly in the process, one gallant soldier paid the supreme price while 3 others sustained gunshot wounds. They have since been moved to military hospital for proper medical attention."