Nigerians are praying for Buhari – Femi Adesina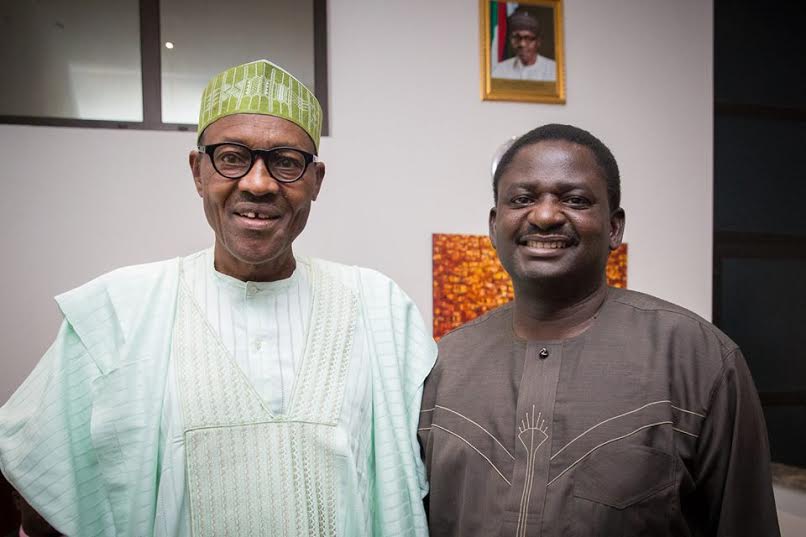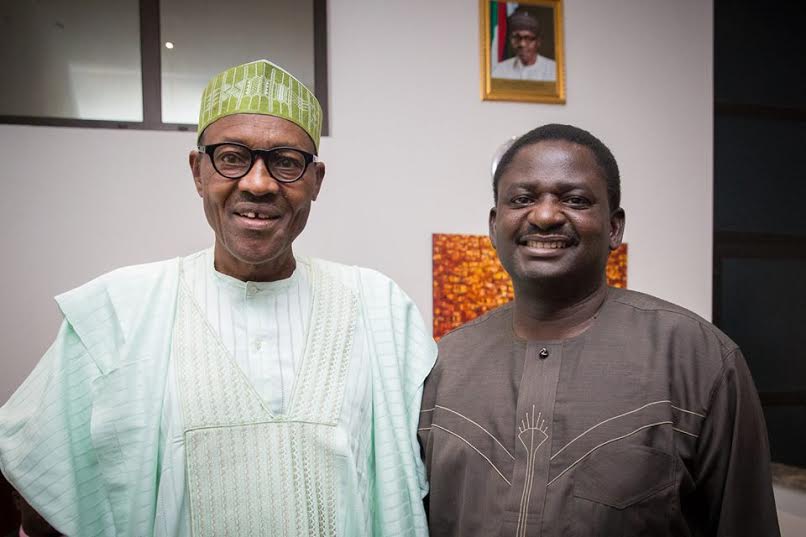 Femi Adesina, special adviser to the president on media and publicity, says "God that spared him will also ensure that he returns to full health. Nigerians prayed and God answered, Nigerians are still praying and God will still answer"
Adesina said this during an interactive session with journalists at the launch of 'Against The Run of Play' a book written by Olusegun Adeniyi, chairman of THISDAY editorial board.
The launch took place at the Nigeria Institute of International Affairs (NIIA) in Victoria Island, Lagos.
"Saying the president should resign is an opinion but don't forget that 15 million people elected the president so if one or two people express their opinion, will their opinion override that of 15 million people that voted for him?" he asked.
"Those who are expressing their opinion have rights to their opinion."
On the state of Buhari's health, he said: "There is no need for apprehension, God spared the president the first time. Remember he said that he has never been as ill as he was before. The same God that spared him will also ensure that he returns to full health. Nigerians prayed and God answered, Nigerians are still praying and God will still answer."
The issue of Buhari's health has been a source of concern to Nigerians.
The president, who has missed two sessions of the federal executive council (FEC) meeting in a row, did not observe Juma'at prayer at the mosque in the presidential villa.
Buhari has restricted himself to Aso Rock since March 10 when he returned to the country after a 49-day medical vacation in the UK.