President Buhari's goverment is harassing my family – Goodluck Jonathan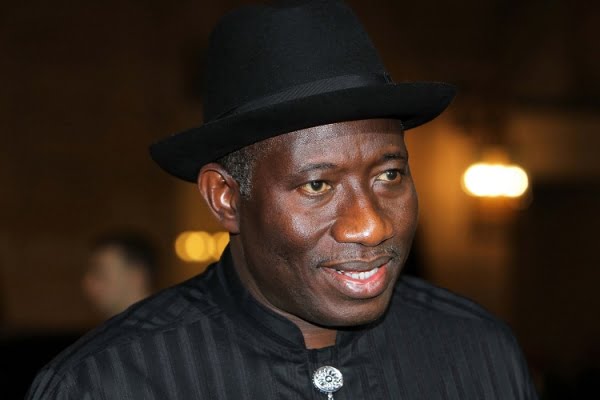 Former President Goodluck Jonathan has accused the administration of President Muhammadu Buhari of harassing his family.
Jonathan revealed this in a book, "Against The Run of Play", written by the Chairman of ThisDay Editorial Board, Mr. Olusegun Adeniyi.
The former President said he expected his successor to correct whatever mistakes he made and carry on from there, but has been left bemused at the manner the current administration is handling things.
"I feel sad about the way my family is being hounded," he said.
"Society is like a building. You build it one block at a time. If every president decides to go in to dismantle what his predecessor did, society will never make progress. I expected President Buhari to correct whatever mistakes I may have made and then carry on from there.
"But a situation in which people go into exile for political reasons is not good for us.
Recall that the Economic and Financial Crimes Commission (EFCC) got the court to freeze $5,842,316.66 (about N1.7billion) belonging to Mrs Patience Jonathan in Skye Bank. Justice Mojisola Olatoregun on April 6 unfreezed the account. The EFCC appealed but yesterday withdrew its application for a stay of execution of the judgment.
On the 2015 General election, Jonathan said some security officials and the former chairman of the Peoples Democratic Party (PDP), Adamu Mu'azu, sabotaged his chances of winning the polls.
"I felt really betrayed by the result coming from some northern states. Perhaps for ethnic purposes, even security agents colluded with the opposition to come up with spurious results against me.
"You saw the way the Inspector General of Police, a man I appointed, suddenly turned himself into the ADC to Buhari immediately after the election.
"How could we have lost Ondo, Benue and Plateau states if our people were committed to the cause? If you examine the results, you will see a pattern: in places where ordinarily we were strong, our supporters did not show enough commitment to mobilise the voters.
"What happened was very sad not for me as a person, but for our democracy."
"Take, for instance, the PDP National Chairman, Alhaji Adamu Mu'azu. I believe he joined in the conspiracy against me.
"For reasons best known to him, he helped to sabotage the election in favour of the opposition," Jonathan said.
Source: Naija News