Niger state governorship aspirant in EFCC trouble over N2bn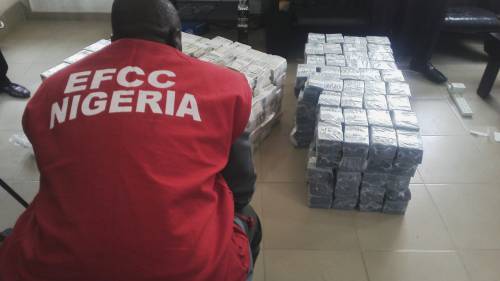 Kantigi Liman, a 2015 governorship aspirant of the Peoples Democratic Party (PDP) in Niger state is ont the radar of the Economic and Financial Crimes Commission (EFCC) after N2 billion was traced to his United Bank for Africa (UBA) account 
The anti graft agency may declare Liman wanted.
The discovery brings to N6 billion, the funds traced to accounts held by the politician and companies linked to him.
Two weeks ago, the commission traced N4 billion to two accounts in GTBank, both linked to Liman.
The first account belongs to Sadiq Air Travel Agency Limited and the second to Kantigi.
Quoting sources at the commission, NAN said the politician who was a former commissioner of local government in Niger, had been elusive.
"He is on the run and all efforts to track him down have been futile," the agency quoted the source as saying.
"The next option left for the commission is to declare him wanted."
The source added that investigations so far points in the direction that the funds were siphoned from the local government joint account of the state.
"EFCC desperately wants to confront him with the available evidence," the source said.
"He is believed to rake in a monthly interest of over N33 million on the fixed deposits."