Nigerian Army kill 21 Boko Haram fighters in Borno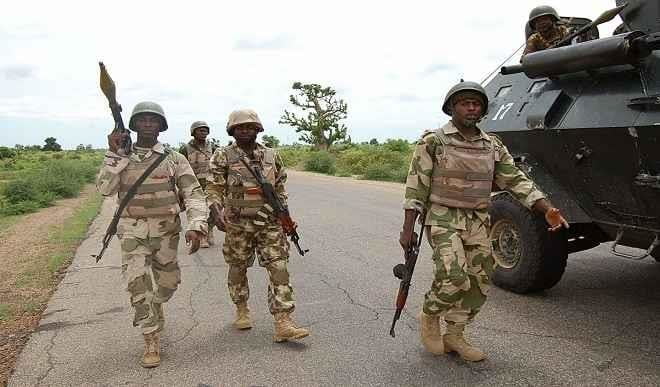 Troops of the Nigerian Army yesterday reportedly killed 21 Boko Haram fighters in Jarawa area of Borno State while carrying out Operation Lafiya Dole in the Northeast.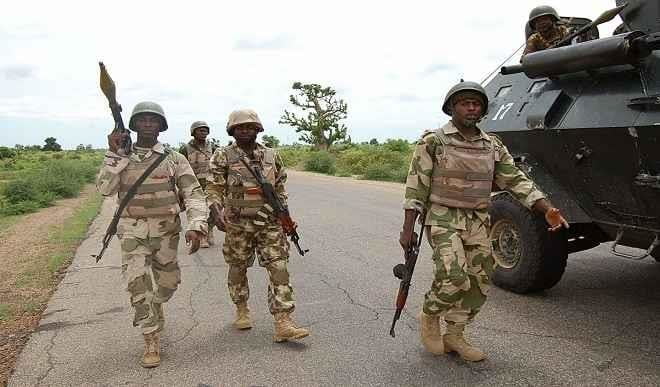 In a statement obtained by Naija News from the Army Spokesman, Brigadier General Sani Usman, during the operation 1, 623 residents of Jarawa were rescued.
Usman said, "Troops of 3 Battalion, 22 Brigade Nigerian Army on Operation Lafiya Dole, assisted by 10 Civilian JTF based on information received, today, Monday 17th April 2017, embarked on an offensive on suspected location of Boko Haram terrorists at Jarawa general area, Kala Balge Local Government Area of Borno State."
He said, "While advancing, the troops came under heavy fire at Jarawa village. The troops responded decisively and went further to clear Deima, Artano, Saduguma, Duve, Bardo, Kala, Bok, Msherde and Ahirde settlements.
"During the operation, the troops neutralized 21 Boko Haram terrorists, rescued 1,623 residents of Jarawa, who were held captives by the terrorists. They also recovered 3 AK-47 Rifles with registration numbers 565222414, 563729686 and UF 3646, a 36 Hand Grenade, 12 Cutlasses and 4 Motorcycles." 
He said the rescued persons have been escorted to Rann Internally Displaced Persons (IDP) Camp, while all the children were vaccinated.
Usman said a significant aspect of the operation was that the unit noted for its experience in battle, resilience and bravery did not record any casualty.