WAEC Reveals Senator Andy Uba Forged WAEC Result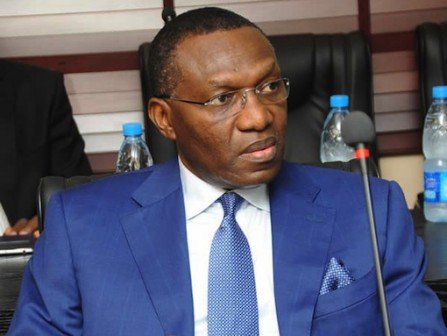 The West African Examinations Council (WAEC) has declared the O'level result tendered by Senator Andy Uba representing Anambra South constituency in his race for the upper house of legislature as fake.
According to a letter obtained by Sahara Reporters the examinations board had declared the Senator Uba's certificate as a forged one since 2014.
The letter which was addressed to the attention of George Smith of Public Agencies, located at 57 Peel Road, Wembley Middlesex, HA9 7LY in the United Kingdom, stated: "Letter reference no. L/CR/CONF/05465089 dated 21st November, 2013 is fake."
It added: "Mr. A.A. Okelezo, as you rightly observed, reported as the Controller of our branch office in Calabar on 7th October, 2013 having been deployed from the Ikeja Zonal Office. He was never the Head of National Office, as indicated at the foot of the letter under reference. The signature on the document is in no way similar to his signature."
The letter clarified further that "the Examination conducted in May/June 1974 was GCE [General Certificate of Education] and not WASSCE as indicated on the Confirmation of Result."
The WAEC letter which was signed by O.M. Adebayo, the deputy Registrar in charge of School Exams Department added: "The Certificate No: SC 544753 with candidate No. 05465089 was found to be fake, as signatures on the document were forged. Also, the serial number quoted on the 'certificate' was non-existent in our system. In addition, the spelling of GRADE as GARDE let the document out as fake."
The letter revealed that a candidate with the same name as Mr. Uba sat for GCE in the school in 1974 and then detailed the authentic results earned by the senator.
Uba's real results as revealed by WAEC showed that the senator performed woefully, scoring "credit" in only one subject, Chemistry.
The Nigerian national assembly seem to be deeply entrenched in the certificate saga as this is the third certificate issue in just a fortnight.
Recall that Nse Ekpenyong, representing Oron federal constituency, was remanded in prison yesterday for allegedly forging some academic certificates.