Eatery operator poison food in Calabar, 2 dead, 46 hospitalized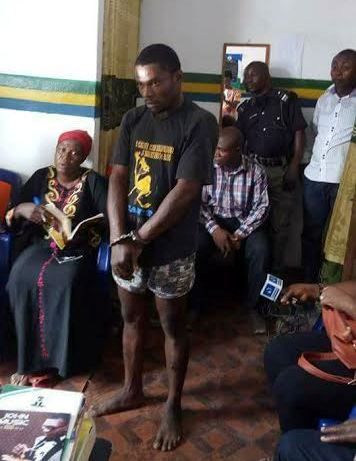 A man named Paul Nchui has been arrested by the Cross River state police command, for poisoning food in a restaurant.
Due to the poisoning 2 people dead while 46 are  hospitalized in Oboso community of Mbube in Ogoja local government area of the state.
The State Police Public Relations Officer, Irene Ugbo who confirmed the arrest said that the 35 year-old suspect from Oboso, the affected community in Ogoja Local Government area of the state has confessed to the crime.
No less than 46 people are currently hospitalized after eating the poisoned food. The food vendor and her husband, Mr. Edidi died immediately after eating food from their restaurant on Friday, March 24th.
The incident raised serious tension in the state as many suspected that it was an outbreak of Ebola, Lassa or some strange ailment. Confirming the incident, Health Commissioner, Dr. Inyang Asibong said all the affected cases are from a food vendor in Oboso and was actually food poisoning.
"She (the food vendor) and her husband died on Friday following onset of symptoms" Dr. Inyang said, adding that 40 people are currently admitted in General Hospital, Ogoja, while 4 in a private hospital.
A statement issued by the police read: "Mr. Paul Nchui, a suspect who poisoned a restaurant of a food vendor in Oboso community in Ogoja has been arrested. The suspect is in our custody and has confessed to the crime. He will soon be charged to court".
The reason why he poisoned the people remains unknown but there are speculation that he has confessed that he poisoned the restaurant to punish the community for the treatment meted on him.
Read More News. Download Naija News App. Send us enquiries and press releases.