Model, Fredzania Thompson Crushed By Train While Taking Selfies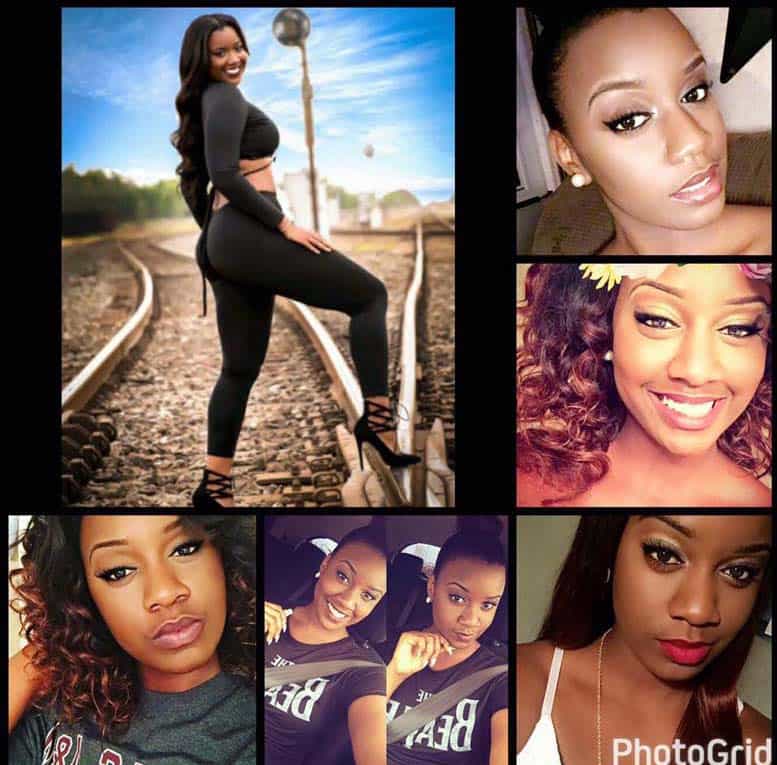 A young aspiring model, Fredzania Thompson was crushed to death during her very first photo shoot to launch her modelling career come Friday, March 17.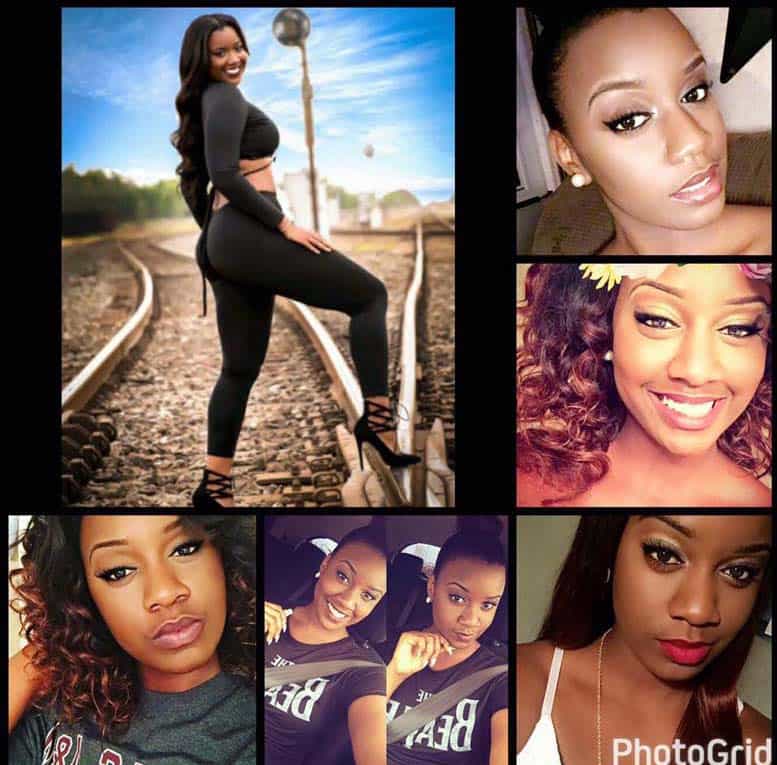 Unfortunately, the 19-year old from Navasota, Texas, was hit by a passing train in might be considered as one of the most bizarre circumstances where people die while taken selfies in unlikely dangerous locations. The pregnant stunning bride to be reportedly stepped out of the way of one train and was then hit by another.
The Fredzania Thompson family shared her last photo before the incident and her mother, Hakamie Stevenson, said her daughter, a student at Blinn College, put her education on hold to focus on modelling.
Details given by the Authorities in the state said Fredzania Thompson was standing between two sets of tracks on Friday in Navasota when a BNSF Railway train approached. She had moved out of the way of the train but was apparently unaware that a Union Pacific train was coming in the opposite direction on the other tracks and was struck.
According to the City's Assistant Manager, Shawn Myatt:
"Basically, you have two railroad tracks there, one is Burlington Northern to the west and one is Union Pacific to the east, and she was in between the two tracks.

"Burlington Northern had a train on their track coming and she turned back to the east to walk across the Union Pacific track and walked right in front of the Union Pacific train that was heading south."
Another official report said the crew alerted the photographer and Fredzania who were on the track as the train approached. The train had also horned and began the emergency stopping process.
However, the photographer got out of the way fast enough to escape being hit by the train. The teen reported died of her injuries on the way to the hospital.
Prior to the accident, Miss Thompson was engaged to be married to her fiancé, Earl Chatman who got the news of her pregnancy few weeks before her death. A GoFundMe page set to help pay for her funeral describe her as one of the most beautiful caring persons one could ever meet.
"If you ever needed someone to talk to she was always there she was a truly good person."
Late Miss Fredzania Thompson was also said to have attended High School in the same city and was in love with every aspect of the sport of Volleyball and Make-Up.
Her fiancé 25, already a father of a 7 -year old kid said:
"Zanie had the most beautiful smile. I believe she would want everyone to know what a kind and caring person she is."