Soldiers storm Assemblies of God Church in Yola over crisis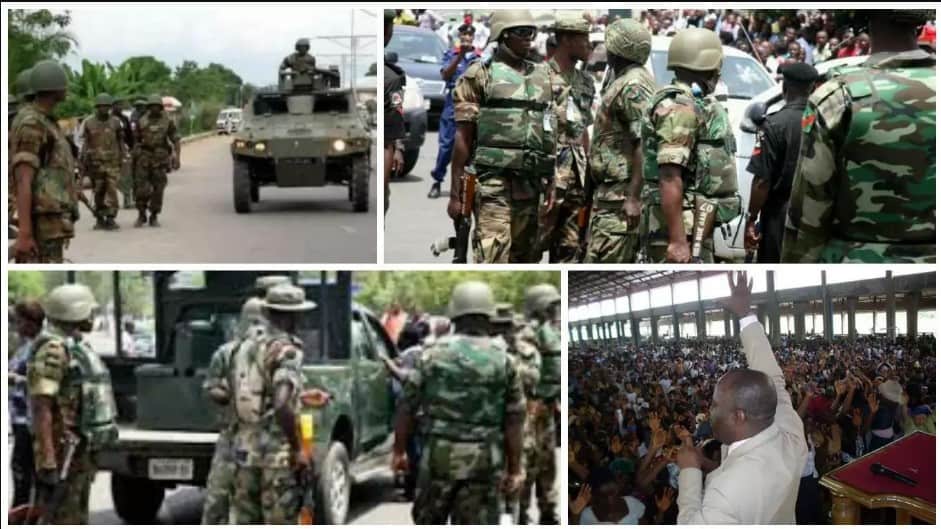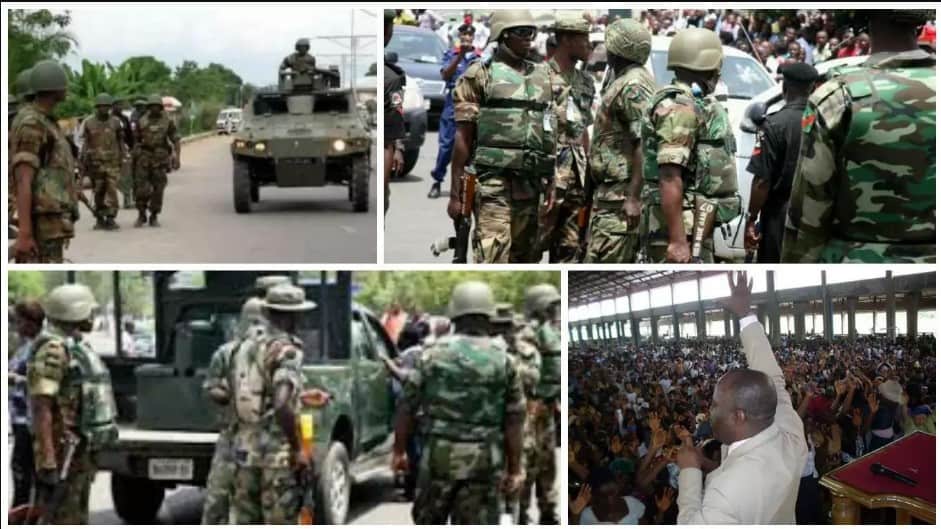 Men of the Nigerian Army on Sunday disrupted the church service TAssemblies of God Church, Jimeta-Yola, the Adamawa State after crisis rocking the church took its toll.
The pastor of the church, Rev. Patrick G. Waziri, told journalists yesterday in Yola that the military and the police invaded the church premises located behind St. Theresa's Catholic Primary School at about 10:00 a.m. and blocked the entrance to the church with their vehicles denying members access to the church.
He alleged that a leader of the church, who belongs to Chidi Okoroafor's faction, brought the soldiers and threatened to return next Sunday to cause more havoc if the station pastor refused to handover to him.
However, the spokesman of 32 Armoured Brigade in Yola, Major Adamu Yahaya Ngulde, confirmed that the command received the complaint of what he described as illegal operations and that the command had set up an investigation panel to uncover the soldiers that carried out such illegal duty.
He said the soldiers who invaded the church were not from the 32 Armoured Division, but that the command would arrest them and their sponsors. This, he said, would serve as warning to all soldiers and civilians who are in the habit of using soldiers to settle their problems with other people.
Waziri, who belongs to the faction of Prof. Paul Emeka, the General Overseer of the church headquarters in Enugu, said that some of the branches of the church in Adamawa State are under the control of the Okoroafor faction, but that 85 per cent of Assemblies of God Church in the state are under the control of Emeka group.
Meanwhile, when contacted for comments, the factional leader of Okoroafor group in the state, Mr. Thomas Taro, said: "I cannot talk to journalists without permission from my boss, Pastor Okoroafor. My concern is to use security to get what I want. So, I cannot talk to you journalists on this matter."
Source: Naija News